Executive Summary:
Instagram stories from your business accounts are a reflection of how good your Business is. The Instagram stories should portray a proper set of qualities to make your business appealing to the mass. They need to be creative and engaging to build your brand's image and awareness to boost up the sales. Apart from buying views from here, these are some sure-shot strategies to make appropriate content for your Instagram stories.
1. Why Instagram Stories a powerful tool for business?
Instagram has about 500 million users each day on average. Getting across to even a fraction of the users will elevate the sales of your business.
If you have to associate your brand with the identity of these users, you have to use Instagram stories to promote your brand.
It not only humanizes your brand but also enables the two-way communication a brand requires to maintain with its consumers.
2. Boost Engagement with Instagram Stories
There are plenty of features in Instagram stories that can be utilized to its full potential- emojis, slider stickers to rate, click polls, etc.
Poll Stickers involves your audience quickly as you enable B2C communication with hardly any efforts. You put pictures of two products in one story and let the audience decide which one they would choose.
Slider stickers are also a great way to gather information on how your consumer feels about your particular product.
Question stickers are a fun way to gather feedback. You can also answer their questions by re-uploading their questions and giving n answer related to your products. The more prompt the response, the more engaging it is.
Quiz Stickers can help your audience to relearn about your brand's identity and story. It enables them to learn more about your brand.
Chat stickers set up a forum with 32 participants. To set an agenda for the forum, post a story related to getting an offer code worth 50% off on best sellers by joining the chat. This is a way to create a psyche of being one of the few in the mass who won the offer. Also, since you have 32 participants, you can treat them as you focus group and test out new marketing ideas on them.
Going Live on Instagram will not only pull in your followers, but you can answer their questions directly.
3. How to generate sales from Instagram stories?
To convert your audiences into your 'loyal customers', you must use these tools in your Instagram stories:
Product Stickers
Links
Countdown
Instagram Stories Ads
4. Get More Views on Instagram stories for Business
5. 3 ways to boost views for Instagram stories
Create an AR Filter for your brand to engage viewers to use them
Sharing highly shareable branded templates with questions.
Create a GIF for your brand.
6. How to plan and schedule Instagram stories?
Use any application that allows you to schedule your stories.
You must arrange your stories in a storyboard tool in 9:16 ratio.
Add links and captions to the scheduled stories and enter the time and date of uploading.
7. Design Instagram stories aligned with your brand
There are several free story design applications you can use to create an impact in those 24 hours.
Add GIFs.
8. Strategically use Instagram Stories Highlights
Stories that have gathered high traffic should be highlighted to make it available for viewers.
9. Properly disclose sponsored Instagram stories
FTC has stated that a prominent, superimposed disclosure should be included in all Instagram Stories where a brand relationship exists —  from paid partnerships to gifting.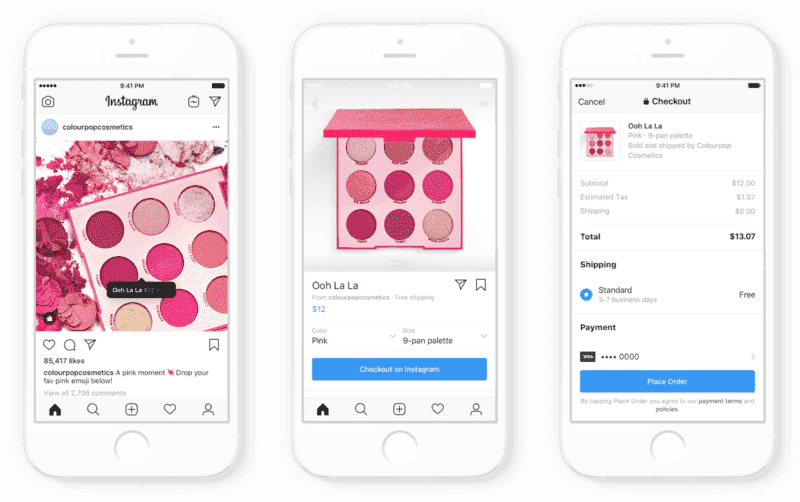 10. Improve Instagram Stories strategy with analytics
You can check your Instagram stories analytics by clicking the insights button in the top right corner of the profile which provides you with all the details like the number of shares, replies, profile visits, sticker taps, etc.