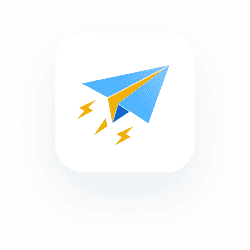 Lightning Delivery
Our service is lightning fast: you'll get likes within 2-15 minutes of your purchase.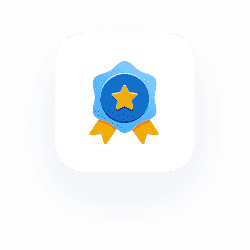 Money Back Guarantee
If you're not happy with your delivery, reach out to customer support and we'll do our best to make it right! If you're still having issues, you can opt for our money back guarantee within 30 days.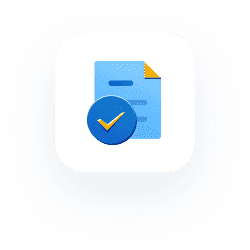 Highest Quality Delivery
Lightning Likes provides the highest quality likes on the market – all at rock-bottom prices. Proudly delivering leading Instagram services!
Fast Instagram Likes that start in moments. One-time purchase that is Quick, Instant, and Easy!
Skip the hassle with Automatic Likes: where you decide how long you keep the service going. your post will begin to receive the desired amount of likes and views faster than you could possibly checkout. This package is NOT a subscription and provides 30 days of service. Simply repurchase to continue. Choose now:
Select Your Package
Select the package that best fits you. We offer Instant, one-time packages, or Automatic Likes and Automatic Followers packages for those who want to expand their influence.
See Likes Packs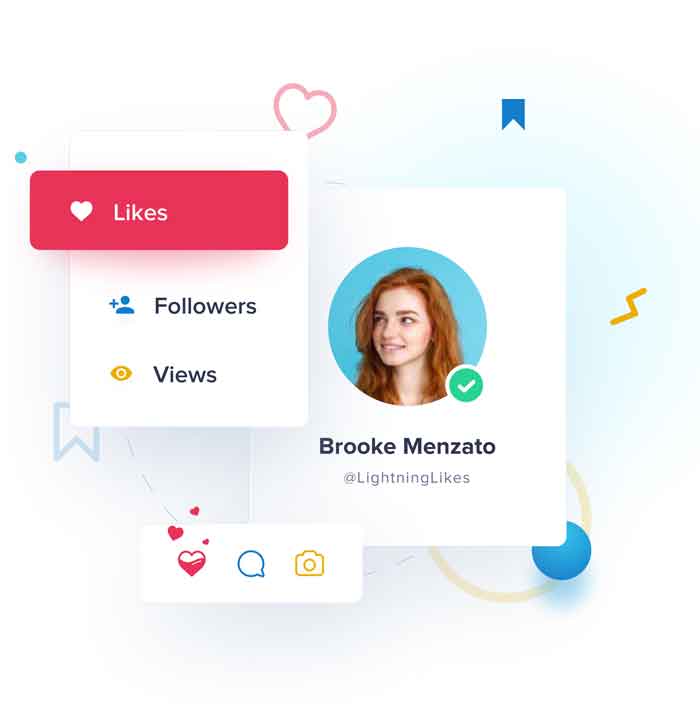 Beam to our Networks
In a flash, your order will be beamed to our massive networks, and you'll start to receive the likes and followers that you ordered within 2-15 minutes of your purchase.
See Likes Packs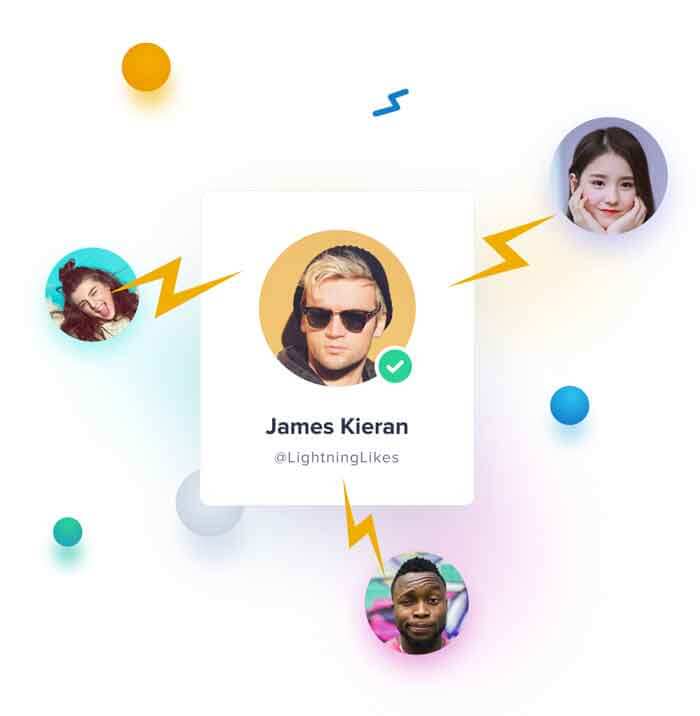 Watch Your Instagram Grow
Let our platform do the work. All you have to do is continue to post content, and we'll deliver the likes and followers that will energize your profile.
See Likes Packs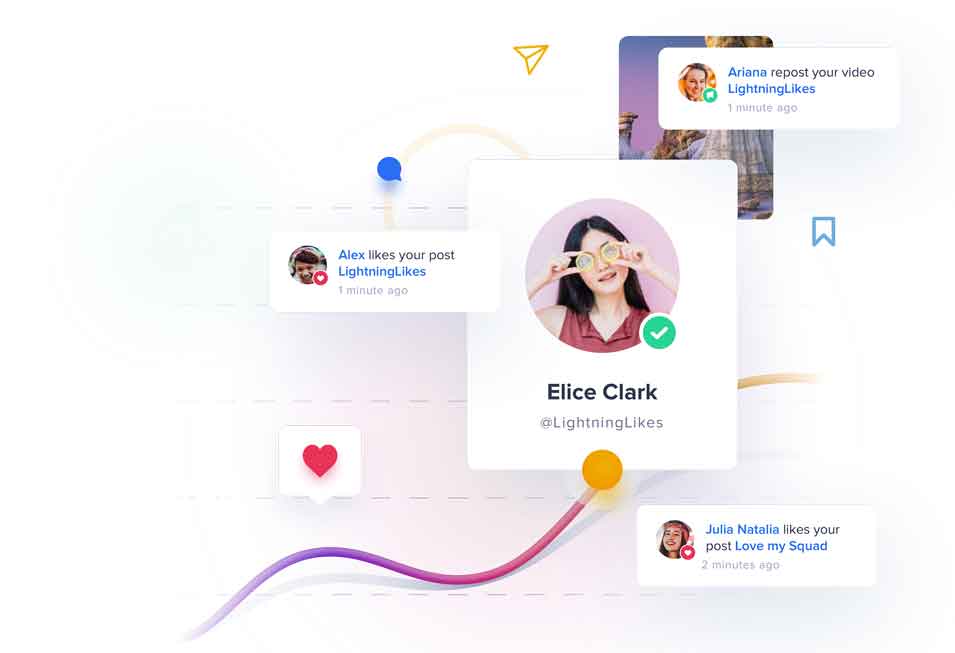 Why should I buy Instagram Likes?
Regardless of whether you're using Instagram to become an influencer, promote your personal brand or project, build authority, or attract new customers or clients to any business enterprise, the secret to increasing your social media influence is to build up your following. When you're just starting out, most of your Likes will come from friends, family, and peers in your business. Buying IG Likes or Automatic Instagram Likes can boost the visibility of your profile, garner additional interest, and quickly put you into a different social media stratosphere. What's more, our speedy delivery of Instagram Likes ensures that you see results in minutes, not days, weeks, and months like some other social media efforts. Looking for other services?
How cheap are your Instagram Likes?
We're proud to have the highest quality, cheap Instagram Likes that will boost your profile quickly. Our most popular package allows you to buy Instagram Likes for $0.50:
Pricing Options: 
10 Likes - $0.50
50 Likes -$1.00
100 Likes - $1.48
250 Likes - $3.45
500 Likes - $6.50
1000 Likes - $12
2500 Likes - $27
5000 Likes - $50
10,000 Likes - $84
How fast are Lightning Likes really? A lightning bolt is pretty quick.
Once your payment is processed, your high-quality Instant Likes will start appearing 2 to 15 minutes later. Automatic Likes will begin within a few minutes of when our system discovers the new content that you have posted on your Instagram account. So, it's like a thunderclap - first the lightning, then the thunder of additional, speedy likes will follow.
How do the Automatic Likes packages work?
Lightning Likes offers automatic likes packages that will deliver automatically as if they're almost bolted onto your uploads. With Automatic Likes, our platform will monitor your profile for new posts 24 hours a day and will start delivering likes within minutes when you upload a new video or photo. It's that easy to get Instagram Likes fast. This way, Likes will speedily flow to your new Instagram content, mimicking the way people would naturally discover your newest posts. You get to call the shots on how long you want this service to continue, so make sure to re-purchase every month for the next lot of automatic likes.
Will I get banned for buying Likes?
We have not had a single instance where a user of our services got banned. We stand by the quality of our Instagram Likes and know that we are the leader in our field when it comes to buying Instagram Likes cheaply.
I need something different. Can I place a custom order?
Certainly. Reach out to us and we'll work with you to customize your order. Whether you are looking to buy Instagram likes for $0.50 or buy 10,000 IG likes, you can reach out for more information!
How can I reach you?
At Lightning Likes, our team prides itself on our unrivaled customer support. Our dedicated staff is ready to assist you in any way we can. Feel free to contact us any time via e-mail, and we'll respond -- lightning-fast.
How can Lightning Likes' quick Instagram Likes boost my Instagram presence?
A well-managed Instagram presence with significant engagement is the key to building your personal brand on Instagram. Influencers across a wide variety of niches, including fashion, music, dance, fitness, industry experts, business owners, and others, have already realized the benefits of having a robust social media presence and the credibility that comes with having a large online following. Jumpstart your profiles and get likes for Instagram with lightning speed by purchasing an Instant or Automatic likes package from Lightning Likes. In the near future, we'll have the option to buy Instagram likes on PayPal.
What are the benefits of Automatic Likes?
With an Automatic Likes package from Lightning Likes, you no longer need to log in and manually order more Likes every time you post something new. Additionally, getting likes within the first 5-10 minutes of posting can increase the amount of visibility the post receives. It has a chance of showing the post to more of your followers. You get to call the shots to decide if you want to re-purchase the service for the following month too.
How does your money-back guarantee work?
Our 100% customer satisfaction commitment and money-back guarantee ensure that you will be satisfied with your purchase. Although rare, if you purchased followers and experience any drops we offer a 30-day auto refill and will send you more followers. Simply contact us and we will auto-refill your package with high-quality likes or send you a refund.
How fast are your Instagram Likes delivered?
Our Instagram Likes are always delivered nearly instantly! With real results, we deliver our Instagram Likes within 2 - 15 minutes of the completion of your transaction.
What are you waiting for?
Instagram Switched From A Chronological Algorithm in 2016 – Likes and Engagement have much more value now!
Instagram's feed got a complete makeover in 2016. Instagram officially switched from providing content in chronological order to using an algorithm to display posts. This changed everything for users and brands on Instagram since they are now competing for rankings and needed to be privy to what to do to get their posts seen first.
The updated algorithm would try to put the "best" posts first. This was determined by the algorithm to be the posts that are the most relevant or most interesting for the user. Instagram has kept this algorithm very secret, but many digital marketers have run extensive tests and come to a fairly universal conclusion that it's all about engagement!
This new feed format ruffled a few feathers when it came to brands on Instagram because it meant they needed to produce great, engaging content to be seen. Users and brands were forced to evolve on Instagram by starting to produce more engagement-rich and Instagram-specific content.
Smart users also know that you can buy Instagram likes cheaply with online marketing services.
The Algorithm Keeps Evolving
In a quest to continue to serve users more of what they desire, Instagram continued to update the new algorithm. In 2017, they put the majority of the focus on the following areas that you should work on if you want to get more engagement on your page which means you get more Instagram likes on your post!
Engagement – This is key! You want users to engage with your posts as frequently as possible. Comments go a long way, but one of the best and most common ways to get engagement is to get more Instagram likes on your posts.
Time Spent – Similar to engagement, the "time spent" metric tracks how long users view your Instagram Videos and Instagram posts.
Relevancy – Instagram's new algorithm updates focused on serving people what they wanted! This means relevancy becomes more important than ever – especially since there is so much content posted on Instagram daily. It's hard to stand out. Consider making your content as relevant as possible to a large audience or your specific target audience to get more likes on Instagram.
Sharing – A new metric that Instagram Algorithm started to focus on is how often content is shared. The assumption behind this is that users will share content that they find valuable and entertaining. This is essentially a "word-of-mouth" vote that a piece of content is good and should be seen by more people. Try to find ways to get users to share your content more frequently, and you'll see a boost in Instagram Likes in no time!
Connections – This goes hand-in-hand with Relevancy. Instagram will show content to users from brands/accounts that are closely connected to yours or the people you follow. This is another layer of the algorithm that really focuses on relevancy and serving users the type of content they would be most interested in seeing.
Search History – Just like with other algorithms on social platforms and search engines, Instagram's algorithm uses your Search History to show you more of things that you expressed interest in. Consider what is trending for your audience and how you can incorporate that into your brand or account.
Timeliness – Instagram loves when users frequently post as it means you are dedicated to your audience and providing content for all to see. Keep up the posts and make sure you get as many Instagram Likes as possible to keep your engagement high!
Tips for Ranking Higher and getting more Instagram likes With Algorithmic Knowledge!
Be sure to create content that is specifically for Instagram as every social media platform has unique dimensions, audiences, and capabilities that you should take full advantage of.
Always try Instagram's new features! When Instagram Stories, Instagram TV, and Instagram Reels were released, users who took advantage of the new features mostly saw a large uptick in engagement. This is believed to be true due to the fact that Instagram is highly motivated to have users try new features so they can debug and perfect them on their platform. We have some wonderful content on our blog page that focuses on staying up-to-date with all of Instagram's new features and tools!
Post often! Users and Instagram's algorithm enjoy frequent posts and updates from accounts. Consider ways to add more touch-points to your audience via Instagram posts so you can get more Instagram likes.
Stay Consistent! Users and the algorithm will learn when you post and may often expect a post to come at that time. If your audience knows you post an Instagram Live video on the same day of the week, they are much more likely to tune in.
Understand your target audience. This one is incredibly important! Without knowing your audience, it's going to be incredibly hard to create content that they find unique and entertaining enough to engage and share your content. As we learned above, these two factors are incredibly important to get more Instagram likes and followers.
Engagement is a two-way street! Try to interact with your audience as often as possible as it will drastically increase your overall engagement rates. If you try to reply to every single comment and get more comments back in return, you're essentially boosting your chances of having more people find you which means your account should grow! An alternative is to buy Instagram likes cheap from online marketing services.
Stay up to date! We learned above that Instagram has made many changes to the algorithm and how they deliver content to users. You need to keep track of these changes so you can make your content strategy as effective as possible. A good way to stay up-to-date is by following Instagram's Announcement Blog
Use Hashtags! This one might seem like a no-brainer, but you'd be surprised at how many people completely skip their hashtag game. Hashtags are one of the main ways that Instagram tags posts for relevancy, and it's also one of the main ways that users search for specific content. Do your research before posting dozens and dozens of hashtags though as an excessive amount might turn off your audience. Try to be clever with your hashtags, and you might find yourself getting more users than ever with a trending hashtag.
Consider buying Instagram likes for cheap to jump-start your account