Last Updated on May 18, 2023 by Val Razo
The world of Instagram highlights is a vast and creative landscape waiting to be explored. Like a digital scrapbook, they serve as an accessible and organized way to showcase the content that embodies your persona or brand's unique journey. If you're a business, this feature could be product showcases, customer testimonials, or behind-the-scenes footage. For individual users, they can encapsulate cherished memories, pet moments, travel experiences, and more.
In this guide, we're going to delve deeper into the mechanics of IG highlights, answering your burning questions and unveiling valuable tips. We'll cover everything from creating and adding, to customizing the cover for aesthetic appeal, and even download them for keepsakes. This is your one-stop resource to get the most out of this Instagram feature.
Whether you're an influencer, a business owner, or someone who wants to have a more captivating Instagram presence, this is the place for you. How to save a highlight on Instagram involves a few simple steps. Let's take this journey into the heart of Instagram highlights together, and elevate your Instagram game to the next level.
Understanding the Instagram App Interface
First things first, let's get acquainted with the Instagram app interface. Whether you're an Instagram pro or just getting started, understanding the landscape is always good. When you open the app, you'll find various icons at the bottom of the screen. The one you'll want to tap to access your profile, which resembles a little person, is located in the bottom-right corner. Once on your profile, you'll notice a plus icon near the profile page top-right corner – this is your gateway to stories and highlights.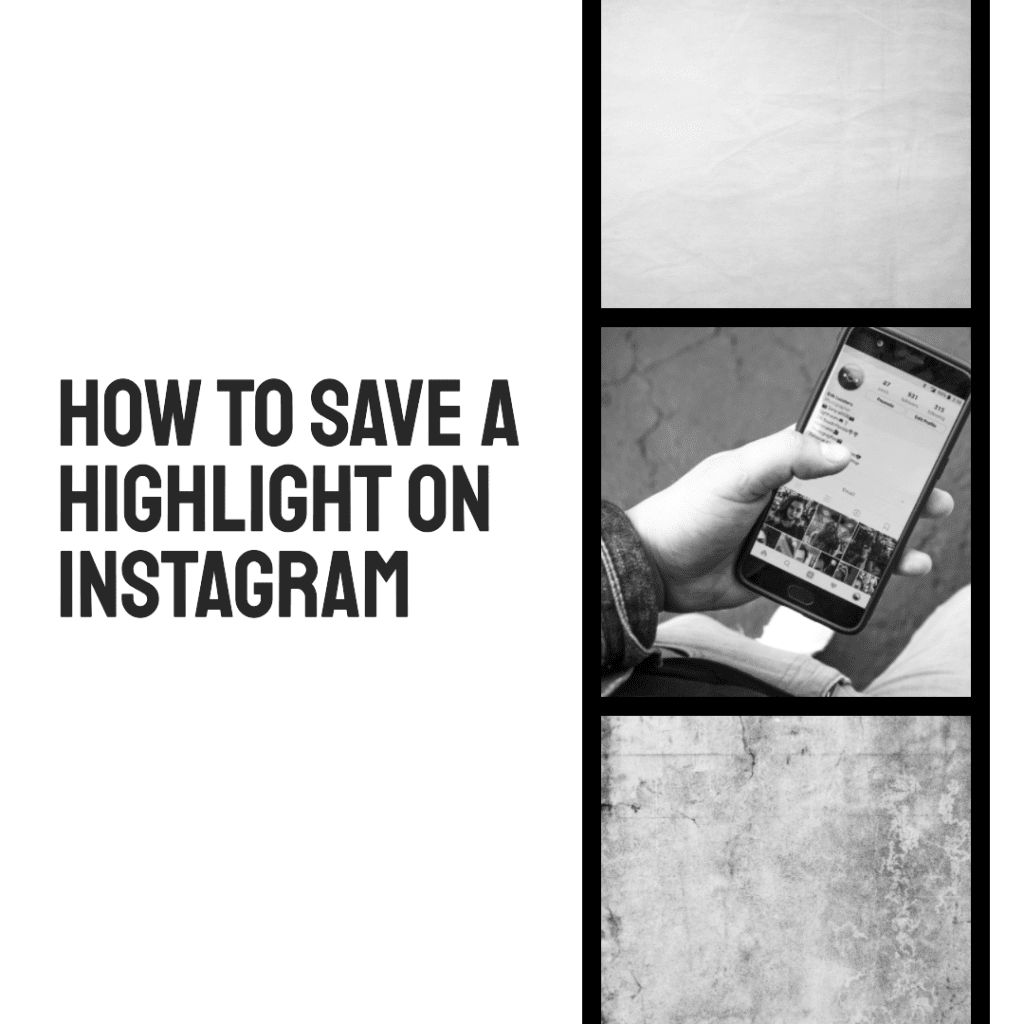 Exploring Instagram Features: Username, Highlights, and Stories
One of the essential aspects of navigating the Instagram app interface is understanding how to utilize certain features. Let's delve into three significant components: usernames, highlights, and stories.
Usernames: Your username is a unique identifier that represents your Instagram account. It is displayed on your profile page and appears as part of your handle (e.g., @yourusername) when others mention or tag you in posts. Make sure to choose a memorable username that aligns with your personal or brand identity.
Highlights: They allow you to showcase specific stories on your profile permanently. To add a highlight, tap on the plus icon located at the top-right corner of your profile page. Select the stories you want to include and give the highlight a relevant name. This way, visitors to your profile can easily access and view these curated stories.
Stories: Instagram stories are temporary posts that vanish after 24 hours. However, if you want to download stories from someone else's Instagram, you can use an Instagram story saver or downloader. Simply enter the username of the account whose stories you wish to keep and select the desired stories by tapping on them. Remember that stories expire after 24 hours, so downloading them allows you to keep them for later viewing.
By familiarizing yourself with these features, you can maximize your Instagram experience, whether you want to add personal touches to your profile or save captivating stories for future reference.
How to Create an Instagram Highlight
Before we discuss saving highlights, let's cover how to create one. First, navigate to your Instagram account and go to your profile. Below your bio, you'll see a '+' icon labeled 'New'. Tap it, and you'll enter the world of Instagram highlights. You can choose from your existing stories to create a new highlight from here. Arrange them in your preferred order, add a catchy title, and voila! Your post is now on display for your followers.
Exploring the Instagram Archive
But what if the story you want to highlight has already disappeared from your story feed? No worries, Instagram has you covered with their archive feature. In your story archive, Instagram automatically saves all your stories after they disappear in 24 hours. To access this, go back to your profile page, tap the menu icon (the three horizontal lines at the top right), and choose 'Archive'. Here you'll find all the stories you want to hold on to, ready to be posted as highlights.
Navigating to Your Profile and Finding Highlights
Start by launching your Instagram, or as the cool kids call it, IG. Look at the bottom of your screen. See that profile icon? Go ahead and tap it. Welcome to your Instagram profile! This profile page is your Instagram universe, where you'll find your posted photos, tagged photos, and yes, your highlights. Look up and you'll find a highlights section below your bio. If you've previously saved any, you'll see them here. Just tap the highlight you want to view, and voila! You're reliving your favorite moments.
How to Save Your Instagram Stories
Next up, let's discuss how to save Instagram stories. Saving your stories can be a lifesaver, especially if you want to use them later for highlights. Right before you post your story, you'll see an option to save on the bottom left. If you want to save your story, tap this icon, and Instagram will save it to your phone's photo library. There are many ways to save stories, but this one is perhaps the most straightforward.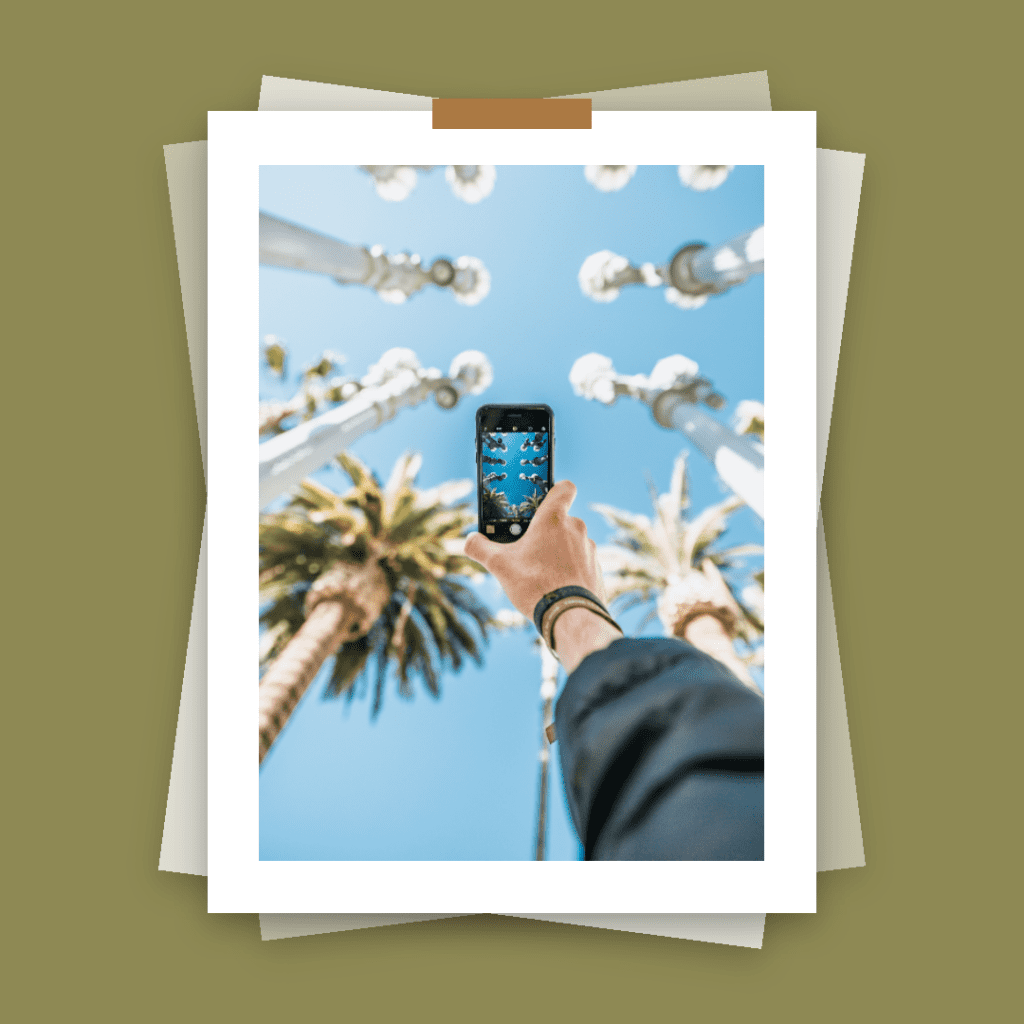 Guide to Downloading Instagram Stories
Now, let's talk about how to download Instagram stories. Say you've posted a story but forgot to save it before posting. Don't worry! You can still retrieve it. Go to your profile, find your story archive, and you'll see all your posted stories. To download a story, select it, and look for the three dots at the bottom right. Tap it, and you'll find a download button. Alternatively, you could use third-party apps like StorySaver. Remember, there are plenty of ways to download stories, so explore and find what works best for you!
Downloading Instagram Stories Anonymously
Instagram stories are a popular way to share temporary moments with your followers. However, these stories disappear after 24 hours, making it challenging to retrieve them later. If you find yourself in a situation where you need to download an IG story anonymously, there are a few options to consider.
Utilize Online Tools: Several online platforms offer the ability to download Instagram stories anonymously. These tools allow you to enter the username of the account whose story you want to have. They then fetch the story for you without revealing your identity. Remember that these tools' availability and reliability may vary, so be cautious when choosing one.
Third-Party Apps: Similar to online tools, certain third-party apps specialize in anonymously downloading IG stories. These apps often provide additional features like batch downloading or saving stories in different formats. Always ensure that you get these apps from trusted sources to protect your privacy and device security.
When downloading stories anonymously, it's crucial to respect the privacy of others and use these tools responsibly. Remember that Insta stories are meant to be temporary, and the original poster may have intended for them to disappear after 24 hours.

How to Download Instagram Highlights
So, you want to download Instagram highlights? We've got you covered! The process is a bit more complex than saving stories, but not to worry. Using a third-party app or website designed for this purpose can be a game-changer. Please ensure you respect privacy and don't download someone else's content without permission. Follow the app or website's instructions to download and save Instagram highlights. Some platforms even allow you to save them directly to your device. Remember, downloading content should always be done ethically and with the original content creator's permission.
Let's break down the general process for downloading Instagram highlights:
Choose a Reliable Downloader: Many apps and websites offer this service, so select a reliable and trustworthy one. Keep in mind the platform's privacy policies and user reviews.
Enter the Username: After launching the app or website, you'll typically need to enter the username of the Instagram account from which you want to download highlights. Make sure you've entered the correct username to avoid any issues.
Select the Highlight: The platform will display all the available highlights from the entered username. Select the one you wish to keep.
Download the Image/Video: After selecting the highlight, a download button or option usually lets you download it. Click or tap on it, and it should start downloading.
Check Your Device: Once the process is complete, you can check your device's camera roll or specified download folder to ensure the content has been saved.
Again, this is a general outline of the steps involved. Each third-party platform might have slight variations in their process. Always remember that downloading other people's content should be done with explicit permission and respect for their privacy.
Following these steps, you can download and save IG highlights to your device efficiently. It's time to curate and save your favorites for your viewing pleasure.
Bonus Tip: How to Use Instagram Highlights for Better Engagement
Now, for our bonus tip! Instagram highlights aren't just fun, they're a powerful engagement tool. Think of your highlight collection as a movie trailer for your Instagram account. You can group related stories into multiple highlights. Want to show off your cooking skills? Pin those stories to a highlight named 'Masterchef Moments'. If you have a set of stories from a holiday, you can even add them to a highlight called 'Vacation Vibes'. Your highlights appear right at the top of your Instagram profile, making them an excellent way to give visitors a taste of your content. Let us know how you go with your Instagram highlights. Remember, Instagram is all about sharing moments, so have fun with it!
Using Instagram stories and story highlights creatively can be a game-changer for your brand's Instagram marketing strategy. These features allow you to showcase your products or services and interact with your followers in a more engaging way. You can create Instagram highlights for new product releases, behind-the-scenes peeks, or customer testimonials. Remember, when creating them, ensure it's a strategic part of your marketing campaign and reflects your brand's editorial style.
Other Ways to Enhance Your Instagram Experience
Let's delve into related articles and other fun tricks to elevate your Instagram game. As Instagram users, there's so much more you can do. For example, using Instagram for business. Instagram posts aren't just for sharing your favorite photos or videos, they're also an excellent platform for Instagram marketing. Many businesses use Instagram post strategies to engage with customers, inviting users to create content showcasing their product or service. You can even use your brand's Instagram stories and highlights to build a more dynamic relationship with your followers.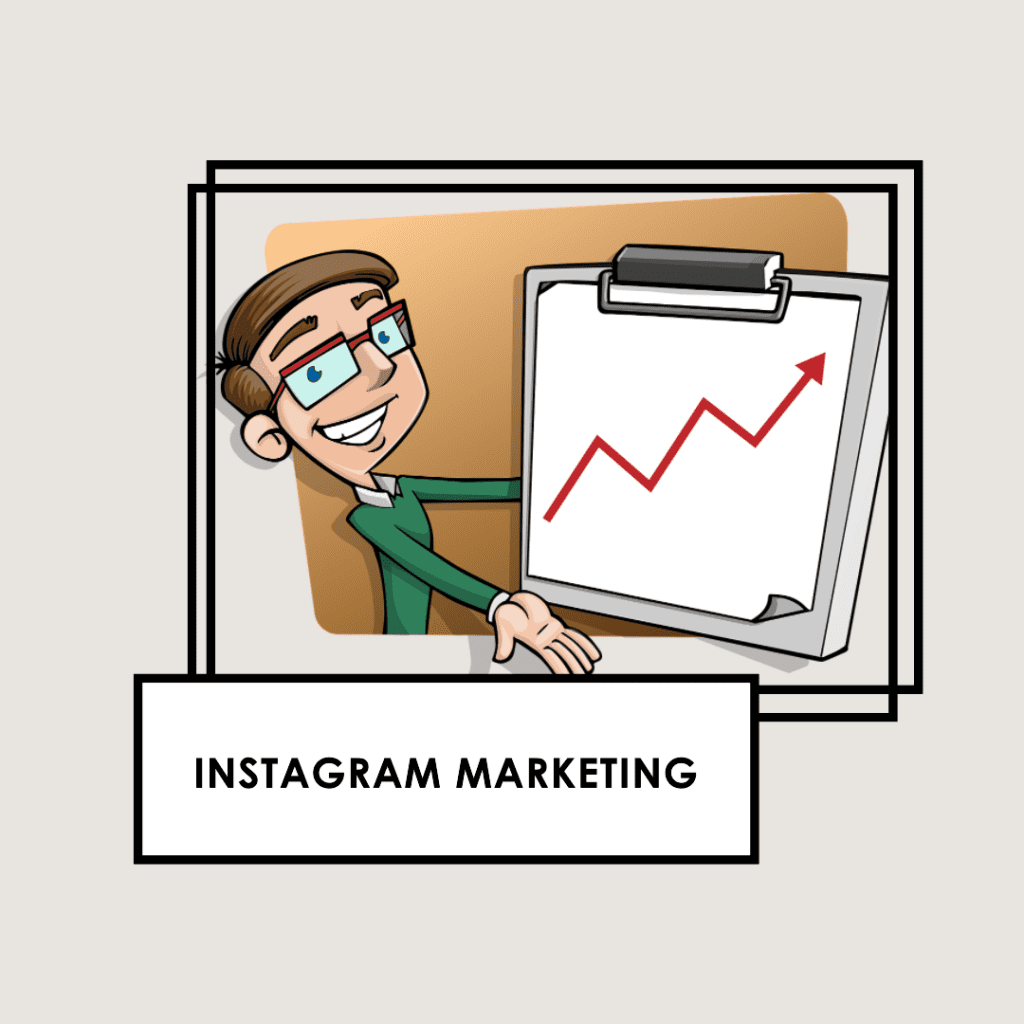 Harness the Power of Your Camera Roll
The camera roll is a pivotal part of your Instagram experience. Not only does it serve as a reservoir of memories, but it's also the first step in crafting engaging Instagram posts. It's time to use the image resources you've been accumulating and consider a strategy on how to best use them for your posts.
One such method is Instagram videos, which allow you to share dynamic, engaging content with your followers. You can easily use your camera roll to create Instagram videos, blending clips and images to tell a story. But remember, there's a time limit of 60 seconds for feed posts and 15 seconds for stories. No worries, if a video is too long, Instagram will guide you to trim it down to the appropriate length.
Utilize Instagram's Other Tools
Here's a step-by-step guide on how to take a screenshot on Instagram. First, go to the post you want to screenshot and click the three dots at the top right corner. Next, click the "Copy Link" option. Now, you can use either a screenshot tool or an app that lets you download the image.
Another handy feature on Instagram is the ability to download the image directly. When viewing the photo, this option is available at the top of the page. But, ensure to respect privacy and copyright when deciding to use the image.
Finally, remember to activate this option, "Save Original Photos," in your settings. This will automatically save your edited photos to your camera roll, providing an easily accessible record of your editorial process.
That concludes our journey through the process of downloading and preserving highlights. With these tools at your disposal, your Instagram stories are no longer fleeting snippets but enduring memories. As you now understand the steps to save these moments, you can revisit and cherish them whenever you desire. Keep in mind, the advances in technology are there to help us connect and share, but they should always be used with respect to privacy and content ownership. Take this knowledge forward and leverage Instagram's features to their fullest potential. As you capture life's highlights, remember they are more than just digital snippets, they are reflections of your personal journey. So, embrace this new Instagram era, where stories are not just transient posts, but memories to be kept, shared, and treasured forever.
Frequently Asked Questions
How to download an Instagram story from a highlight from a private account?
It's important to respect privacy guidelines when using Instagram. Instagram's privacy rules don't allow for downloading stories or highlights from private accounts without permission. To access content from a private account, you need to follow the account and get approval from the account owner. As of now, no approved method exists for downloading such content.
Can I see private account highlights on Instagram?
No, you cannot see highlights on a private Instagram account unless you follow that account and the owner has accepted your follow request. Instagram designed this feature to protect the privacy of its users.
How to download someone's Instagram highlights cover full size?
Instagram does not natively support the downloading of highlight covers or stories. There are third-party apps available, but they come with their own risks and should be used wisely. Always seek permission from the account holder before downloading any content.
Can a private account see who viewed their highlights?
Yes, if you own a private account on Instagram, you can see who viewed your highlights. This feature allows private account holders to maintain control over who sees their content.
Does Instagram notify highlight screenshots?
As of my last update in September 2021, Instagram does not send notifications when a user takes a screenshot of a story or highlight. However, Instagram's features are subject to change, so staying updated with their latest policies is always a good idea.
How to see who viewed your Instagram highlights after 48 hours?
Unfortunately, Instagram only allows users to see who viewed their stories for up to 48 hours after posting. After 48 hours, the viewer's information is no longer available.
Is there a limit to Instagram highlights?
Instagram allows you to create as many highlights as you wish, with each highlight containing a maximum of 100 photos or videos. The only restriction is that each one must be named, and the name can be no longer than 16 characters.
Author Bio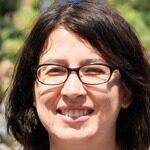 Val Razo
Val Razo is a skilled professional in the field of Instagram Marketing. With over five years of experience as a freelance Social Media Marketing consultant, Val has assisted numerous small and medium-sized businesses in achieving their goals.