Last Updated on May 25, 2023 by Val Razo
Did you ever find yourself disoriented after a new Instagram update? You're not alone in this modern predicament. Maybe you enjoyed the previous version more, or perhaps the new update doesn't sit right with you. Regardless of your reasons, you're here to seek a solution, and we're here to provide one.
Welcome to a comprehensive guide that empowers Instagram users to navigate the waters of the app's constant updates. Here, we'll cover everything from understanding Instagram updates to deciding if and when to uninstall these updates. Whether you're an Android or iOS user, our goal is to assist you in finding your comfort zone within the dynamic landscape of Instagram updates.
Understanding Instagram Updates
Ever opened your Instagram app and noticed something different? That's because Instagram routinely releases updates to add new features, improve security, or tweak the app's functionality. Sometimes, these updates bring us delightful surprises such as new features that transform our social media experience. However, the changes can sometimes be drastic, and the comfort of the latest version of Instagram may feel like a distant memory. But worry not! You can adapt to your preferred version as you've adapted to the new Instagram.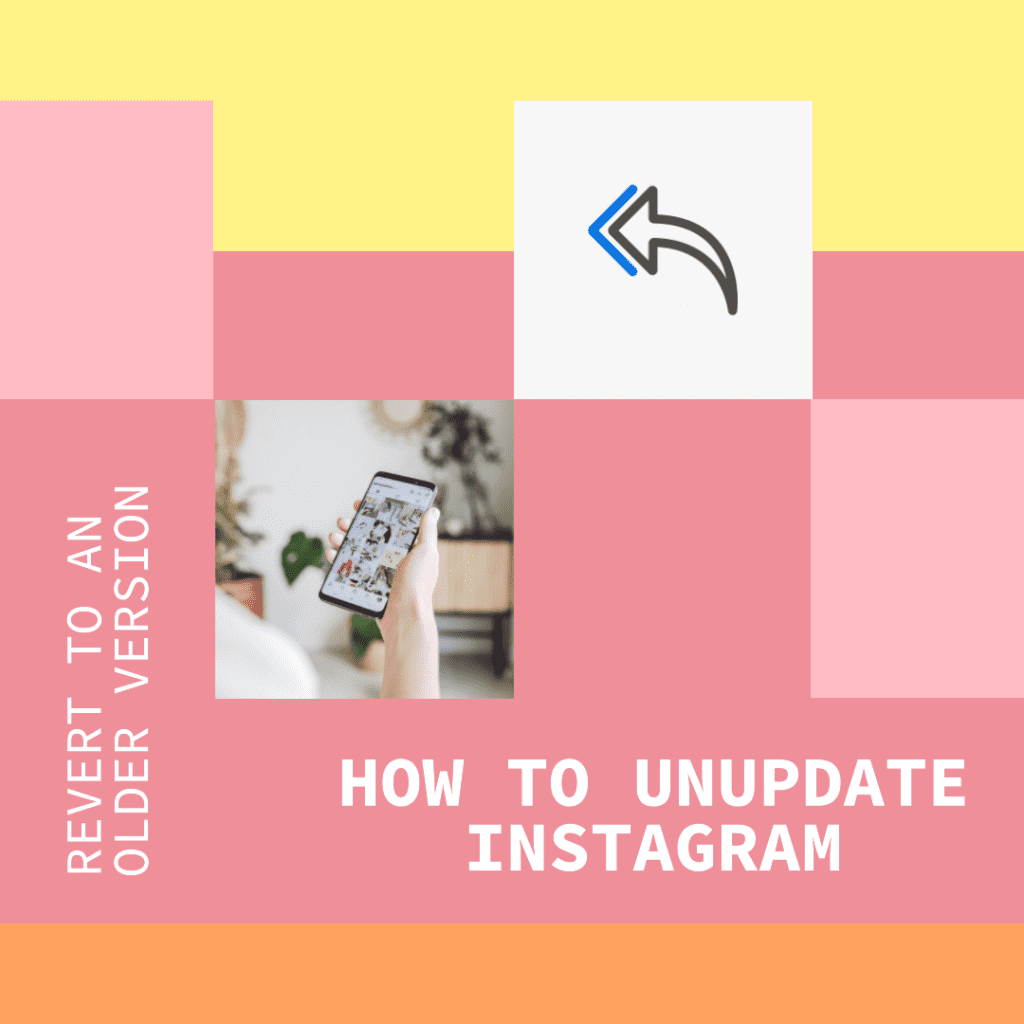 Reasons to Undo an Instagram Update
Ever thought about why you might want to uninstall the latest update? We have. It could be due to discomfort with new features, a longing for the familiarity of the old Instagram, or simply personal preference. But the underlying fact remains – you want to uninstall the new Instagram update. Let's be honest; we've all been there. As exciting as a new Instagram update can be, there are times when the latest update doesn't quite meet our expectations. It's reassuring to know there's a way back in those instances.
Maybe the latest version of the app introduced a design change that doesn't align with your taste. Or, perhaps a beloved feature is no longer available. Whatever the case, wanting to revert the Instagram update is not unusual.
When you installed an app update, you probably anticipated enhancements that would improve your Instagram experience. But when the changes don't live up to your expectations, you might find yourself missing the old version of the app. When this happens, the desire to download an older version becomes a viable option.
What it Means to 'Un-update' Instagram
You might be wondering, "What does it mean to 'un-update' Instagram?" Simply put, un-update Instagram means to undo the recent changes by reverting to an earlier version.
Perhaps the updated your Instagram app and it's not quite what you expected. The changes might be disorienting, or the new features may not enhance your experience as you'd hoped. In this case, you may want to undo the update. But how do you undo the update? Here's where the term 'un-update' comes into play.
To 'un-update' Instagram, you essentially revert the Instagram update and return to a prior app version. This might sound a little complex, but we'll show you how to undo it step by step.
It's like a time machine for your Instagram app! Now, isn't that a comforting thought? Just keep in mind that there may be some trade-offs, but rest assured, we're here to guide you every step of the way.
How to Uninstall Instagram Updates: Overview
Are you looking for a way to get back the Instagram you were once familiar with? You've landed at the right place. In this section, we'll explore how to uninstall Instagram updates and go back to a previous version. Yes, you heard that right, it's absolutely possible to uninstall an app update, even on Instagram! Though the process differs slightly depending on your device type, the underlying principle remains the same. You're going to uninstall the version of the app that you want to discard and return to your comfort zone. Sounds interesting? Let's dive in.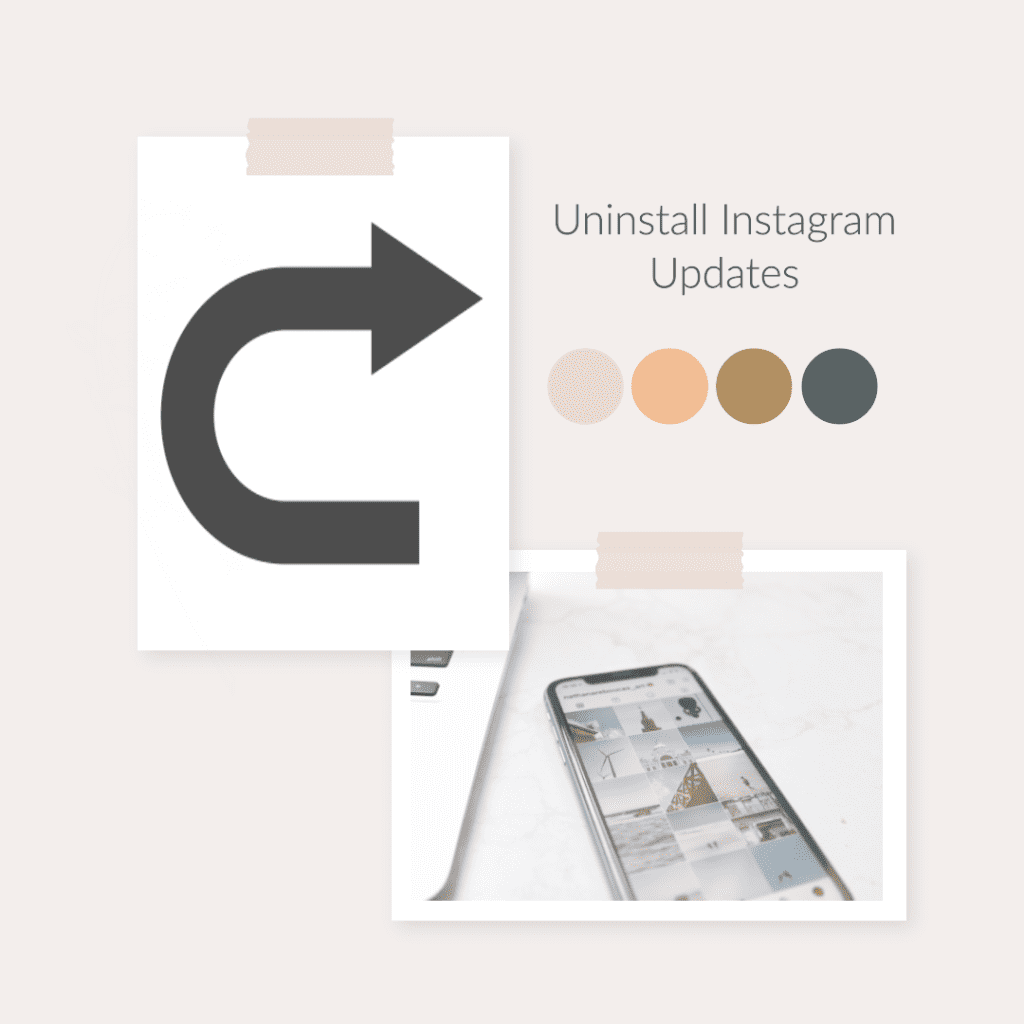 Option 1: Uninstalling Instagram Updates on Android
Ready to revert the Instagram update on your Android? Let's walk through the steps together.
Here's a step-by-step guide:
First, you'll need to uninstall the current version of Instagram from your Android device. To do this, locate the Instagram app icon on your device, press and hold it. Then select "Uninstall" or "Remove."

After uninstalling, you will need to find an older version of the Instagram APK file. Several reputable APK archives are available online that offer older versions of Instagram. Make sure to download the specific version you're comfortable using.

Before you can install the older version, ensure that your Android device allows the installation of apps from "Unknown Sources." To enable this, go to your device settings > Security > and toggle on "Unknown Sources."

Once the older APK file is downloaded, locate the file in your device's Downloads folder. Tap on the APK file to start the installation process.

After the installation is complete, open the Instagram app and log in to your Instagram account as usual. Now you should be able to enjoy Instagram as it once was, sharing photos and videos with your friends.
Remember, the process of reverting an Instagram update is a journey. But with the right steps and a bit of patience, you can customize your Instagram experience to your liking, ensuring you're comfortable with the app and can continue to enjoy the platform's social capabilities.
Option 2: Undoing Instagram Updates on iPhone
Once you're certain about undoing the Instagram app update, the first step is to delete the app from your device. This allows you to clear out the updated version, creating room to revert the Instagram update.
After deletion, head over to the App Store. Yes, you heard it right! You'll be going back to the place where your Instagram journey started. However, unlike the usual process where you would search for the app and tap "Update", this time you're taking a detour.
How to Safely Uninstall Instagram Update by Using Apps
Method 1: Reverting an App Update via iTunes (for versions prior to 12.7) Instagram's latest update to version 2.19 has left some users dealing with crashes, loss of photos, among other issues. For those affected, this guide shows how to revert the update using iTunes (for those on older software versions). First, launch iTunes and head to the App Store on your computer. Look up Instagram and download it. Once done, launch iTunes and install it. After installation, launch Instagram and tap the three lines in the top left corner of the app screen, select "Update" from the ensuing menu. Finally, tap "Yes" to uninstall your device's latest version of Instagram.
Method 2: Reverting an App Update with AnyTrans A recent update has caused some issues for Instagram users. If you're facing these issues, here's how to uninstall the update via AnyTrans. If Method 1 is unsuccessful, you might consider resetting your device via Settings->General->Reset Device. Do remember to back up your device before undertaking any of these steps to avoid data loss.
Method 3: Reverting an App Update with Apps Manager If the recent Instagram update has caused disruptions for you, uninstalling the update via Apps Manager or deleting the Instagram app from your device is a viable solution. Always back up your data first! The latest update could be the culprit if you're using an older device. To safely revert an app update, open Apps Manager and find Instagram. Tap on it and then select Uninstall. If this doesn't work due to an older device, uninstalling Instagram completely via your device's Settings menu may be necessary. As always, back up your data before any attempts to avoid unforeseen losses.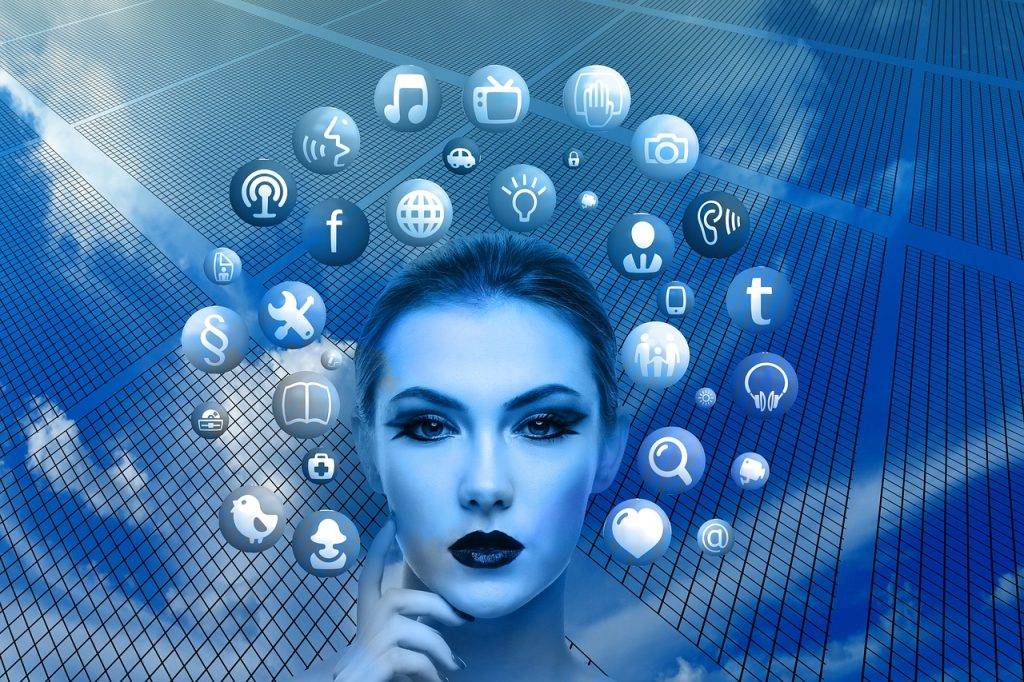 Preventing Automatic Instagram Updates
By now, you must have realized that the journey to uninstalling updates isn't a cakewalk. What if we could prevent the problem in the first place? Yes, you can indeed configure your Instagram to update manually. This way, you retain the power to decide when and if you want an update. You can choose whether you have installed the update or downloaded the update before upgrading to the latest version. It's about striking the balance between enjoying new features and staying comfortable with familiar functionality.
The idea of preventing automatic Instagram updates can provide you with more control over your Instagram experience. It's essentially a way to undo the automatic updates before they even happen.
In most cases, Instagram updates automatically when your device is connected to Wi-Fi. However, you can change this setting to manual updates. To do this, you would need to open the app store on your device, search for Instagram, and then navigate to the settings. There, you'll find the option to uninstall the Instagram automatic updates.
Problems You Might Face When Undoing an Update
There's an old saying that goes, "all that glitters is not gold". Similarly, while reverting to an older version of Instagram might feel like the solution to your problem, there might be a few challenges.
Using an older version of Instagram could mean missing out on new features from the Instagram new update and facing potential functionality issues. Some features may not work properly, or you may not be able to access them at all. You might even get prompted to install the latest version or update for optimal use.
As a user, you might also face difficulties if the Play Store and App Store allow you to uninstall updates. In such a case, you might need to uninstall the app entirely from your device and then reinstall the older version.
The process to reverse Instagram updates is achievable, but it's crucial to understand what you're stepping into. This isn't about discouraging you but rather about showing you how to make an informed decision. So, before you decide to get an older version, ensure you consider the benefits of the app update you want to uninstall against the drawbacks of using an outdated version.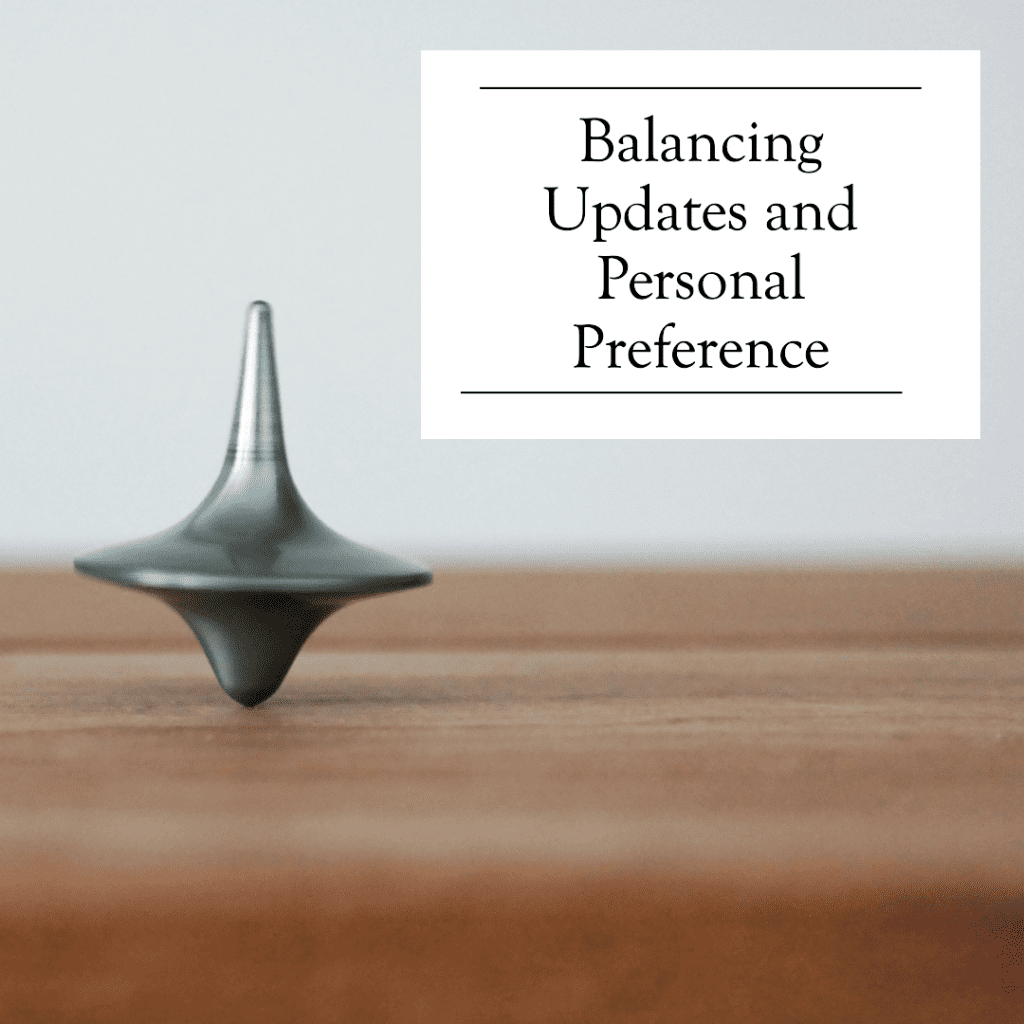 Balancing Updates and Personal Preference
As a user, you possess the ability to shape your experience on the platform. If you ever feel that an update does not serve your needs, you have the power to revert the Instagram update and continue enjoying the platform your way. Remember, the goal is to create a space that enriches your social experience, rather than complicating it.
Going back to an older version of an app might seem like a step backward, but it can actually be a step towards personal satisfaction. Whether you're using an Android phone or an iOS device, the process of undoing an app update might be a little technical, but the rewards often outweigh the challenges.
An essential part of this journey is the moment when you decide to 'go back'. It could be right after you've clicked the 'update' button, or after spending a few days exploring the new features. This decision is often driven by the realization that you're using an older version that offers a better or more familiar user experience.
Remember, Instagram updates aim to improve the user experience, but your comfort and preference are equally paramount. Should you find an update unsatisfactory, rest assured there's always a way to revert to a version that feels most like home to you.
Ultimately, striking the right balance between updates and personal preference is a delicate process. It involves understanding that technology should cater to your needs and personal preferences, not the other way around. After all, social media platforms like Instagram are tools designed to enhance your digital life, not complicate it. So feel free to take control, take a step back if you need to, and ensure your Instagram experience is exactly how you want it to be.
Frequently Asked Questions
What are the pros and cons of using an older version of Instagram?
Using an older version of the Instagram app can have its benefits, like familiarity with the user interface and features. However, there can be drawbacks as well. Newer updates usually come with new features and improvements you'll miss out on with an older version. Additionally, some features might stop working altogether if they're not supported in the older version of the app.
Why is my Instagram old version?
Your Instagram might be an old version because you haven't updated the app. Updates are released to introduce new features, fix bugs, and improve security. If you're using an Android device, you can check for updates by going to the Google Play Store, searching for "Instagram," and clicking the "Update" button next to the app if it's available. If you prefer the older version, some websites provide APK files for older versions of apps, but be cautious as these can pose security risks.
Why did Instagram change?
Instagram, like many other apps, changes and evolves over time to improve user experience, introduce new features, and stay competitive. For example, Instagram introduced the ability to share videos with their friends, which was a significant change from its initial focus on photo sharing. Changes are also often made in response to user feedback and changing usage patterns.
What happened to Instagram in 2023?
As an AI, my knowledge is up to date until September 2021, and I don't have real-time data. However, I can use the VoxScript plugin to fetch the latest information about Instagram in 2023. Let's do that now.
Author Bio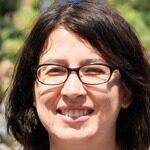 Val Razo
Val Razo is a skilled professional in the field of Instagram Marketing. With over five years of experience as a freelance Social Media Marketing consultant, Val has assisted numerous small and medium-sized businesses in achieving their goals.