Executive summary:
Reposting contents is an excellent way to engage with your community.
Simple strategies can yield fruitful results.
Lightning Likes will help to buy followers and likes.
Your Instagram feed will be shrouded with gorgeous content, helping you gain popularity down the road if you know the right tactics to repost content to Instagram. You can enhance your social media traction by posting regularly and building a vast community.
However, without proper strategies, reposting will bear you no fruitful results.
Thus, we have laid down specific strategies that you can follow to gear up your social media handle.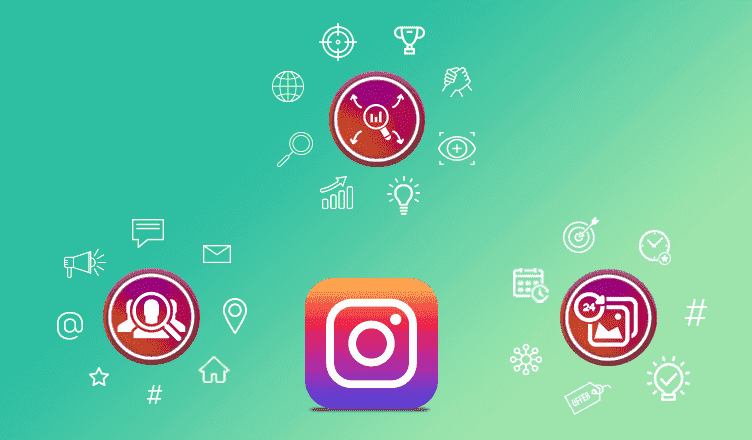 1. A Branded Hashtag Is A Necessity 
Reposting, when it comes to actual practice, is pretty tough. Amidst several content flooding Instagram, the task of finding a high-quality one is not easy. However, a hashtag bears the power to help you here.
Create a branded hashtag, and encourage your users and community members to post about your business using that hashtag.
This will give you the chance to scroll through several photos, making the searching task easy. You can then choose any content you want to feature.
Your brand story will get shared by the people using your brand hashtags with their followers. This, in turn, increases your popularity.
You can also post and share the photos of your customers and clients' experiences and reviews about your services.
This will promote a warm relationship with the customers and users. Also, this is a pretty creative way of reposting contents.
Your Instagram feed will be an incredible amalgamation of your posts and that of yours' patrons.
Consider the working of The Line Hotel, for example, who convey their brand message through #staycuriousplz and reposts images their guests share with the hashtag #thelinehotel.
2. Take Permission Before Reposting
Reposting is excellent, but taking permission before doing so makes you more fantastic! Why not add a short sentence about featuring a user in the bio itself? It will already permit you to feature posts that use your branded hashtag.
If you want to repost some content that doesn't carry your hashtag, permission is a must. Though every business doesn't stick to this rule, you should try standing aside from the crowd. This reduces the chances of facing any crisis later.
Also, reposting something without the permission of the original poster is kind of similar to stealing. Avoid that. Don't let any social media mishandling tarnish your brand name.
3. Show your Integrity by Giving Credits
Have you reposted something? It's awesome; most people would love if an Instagram handle having huge followers take time to feature them. But then crediting someone is necessary.
Most often, people show off their skills on Instagram, and something you are reposting might have been the results of the hard work of the actual creators. So, be upright enough to mention the usernames.
Tagging them isn't enough! Viewers usually won't tap the photo to check whom you have tagged. So mention the handles of the original posters in the caption.
Lightning Likes
To build a community and extend your social media handle, you need to have a strong engagement. Your posts should reach out to maximum people, and this will increase the number of views.
Likes and comments play a significant role in this process of strengthening Instagram engagement. The more your posts get liked, the greater the chances of more people learning about it. The result? You gain followers.
However, this is a difficult job for both business handles and individuals alike.
Lightning likes are here to help you buy followers and likes as per your preference. Its services come at the affordable price range, and there are several packages for you to choose from. Click here to learn more about what they offer, or visit their official webpage http://lightninglikes.com/.
So, curate a proper plan. Know what you are searching for.