Summary:
Instagram marketing continues to change.
There are many Instagram marketing courses.
Lightning likes will help to make you famous.
In the fast-changing world, you need to keep pace with the newest trends and practices to remain in the front. This same life theory applies to Instagram marketing too. Instagram marketing is growing and expanding to extents, where it becomes not very easy for people to maintain new strategies and techniques. So to aid you comes several Instagram marketing courses that aim to offer you free lessons and training. What do they teach you? The simple hacks to achieve more likes, comments, and followers.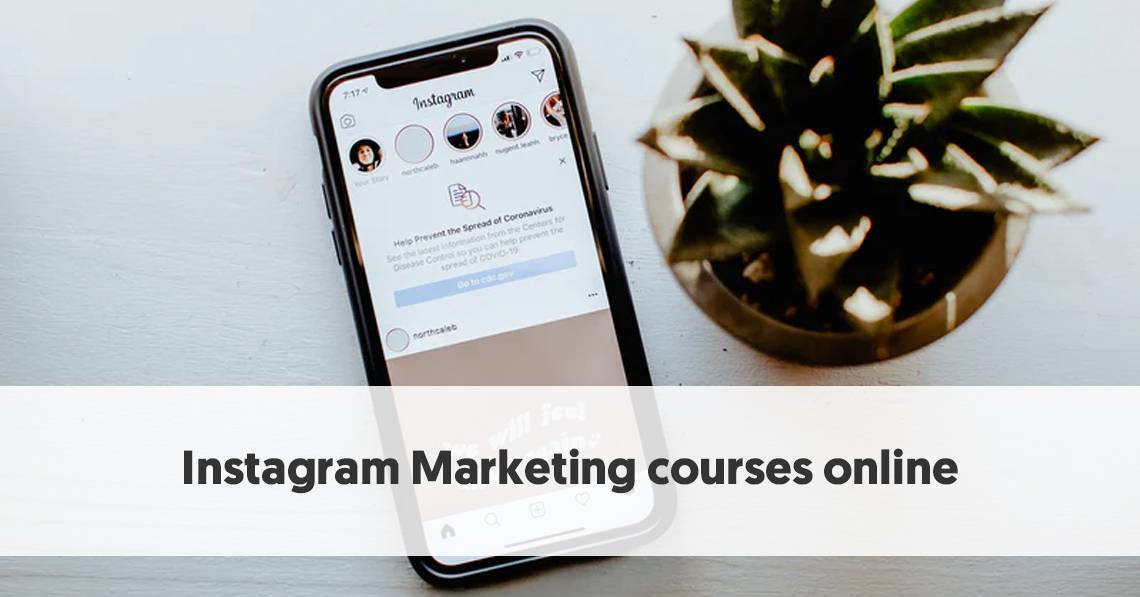 1. Curate/Create: An Instagram Content Masterclass for Creative Entrepreneurs
Content that will lure more people to your profile is one of the most challenging aspects of Instagram. It would help if you scratched your mind daily to bring the best out of your creative mind. Stephanie Gilbert is here to perfect your skills and give you tips and guidelines about content creation.
Her training course focuses on curation and creation.
The first theme revolves around finding content similar to that of your profile, and how to repost them following the 3 Must Do's that her course will provide.
The second theme will teach you the fundamental changes and editing that can make your photos Instagram-ready.
Important details include:
Duration of course – 1 to 2 hours
Method – video training, e-books
Charge – $99
2. Hashtag Hero by Alex Tooby
Hashtags play a more significant role than you can imagine! To strengthen your engagement and gain an overwhelming number of followers, you need to know the best hashtags to use. Here comes the course of Alex Tooby in advantage. Her paid course includes several lessons like
Three things that you need to get rid of to avoid being overshadowed
Methods of creating healthy hashtags that would invite more audience
Four crucial guidelines that you need to follow for choosing the ideal hashtags.
Important details include –
Charge – $127
Duration – 1 hour
Method – video training, workbooks, hashtag guide starters, and access to a Facebook group
3. Craftsposure's Five Minute Instagram Growth
The duration lasts for just five days, and 5 minutes! But within this short duration, the course works to create wonders. You will get tips daily for five days that would aim to improve your Instagram marketing skillset.
What are the subjects that it covers?  
How to use ideal hashtags?
Ways to find the target audience.
Incredible photo shooting techniques
Understand and catch the Instagram algorithm
How to promote products and services?
Most importantly, Craftposure will give this course all for FREE!!! You will receive the course through e-mails.
4. Sue B. Zimmerman's Ready Set Gram
If you are planning to use Instagram for business, then this is the course you should take. Zimmerman has mainly come up with this course to assist the new businessmen and entrepreneurs who want to promote themselves through Instagram. The course teaches you how to establish and grow a business account.
You might be unsure of how Instagram can help your business grow and drive more traffic. The course will provide you with a step-by-step guide to excel on Instagram as a critical marketing channel. A further Facebook group will lend you an extra supportive hand.
Important Details include:
Charge – $297
Duration – 8 to 10m hours
Method – video course along with workbooks
Lightning likes
Initially, it might be challenging to generate the amount of audience engagement you would like.
The more likes and comments your post gets, the more your content's reach increases, and it is shown to more and more people. Thus, you gain more followers in the process.
Lightning light eases up the procedure by helping you buy likes and followers at an affordable process. Click here to learn more about its services or visit the site http://lightninglikes.com/.
Conclusion
Pick up the best marketing course that best suits your needs. Nail the art of gaining more likes and followers, and reign over Instagram like never before.