Executive Summary:
Instagram videos are great tools for marketing. With Instagram stories, live, posts, and IGTV, video marketing has picked up its pace. Let us see how one can use Instagram's video service.
Why create Instagram videos?
Images are effective, but videos engage more audience at a faster and bigger rate.
Videos can convey a bigger and complex story to the mass with a greater impact than an image.
A video can tell a story better than an image.
How to make, share and optimize Instagram videos?
Regularly posting Instagram videos that are shot with DSLR or a good phone camera.
The video posts can be in mp4 format, 3 to 60 seconds long, under 50MB and aspect ratio from 1:91:1 to 4:5.
Use videos to promote your products in 60 seconds and build trust.
Also, choose a great cover shot for your video. Grab as much attention you can in the first few seconds.
Post your Instagram stories by scheduling.
Create Instagram stories from 1 to 15 seconds on a good camera in either 4:5 or 9:16 aspect ratio to grab attention. You can record or upload pre-recorded videos on stories.
What videos to post to Instagram Stories?
Posting a fun story where you establish the aesthetics related to your brand can be a great way to increase viewers.
Make stories with a series of short videos to narrate a story to sell or promote your products.
Instagram analytics can show you what resonates with your audience and what doesn't and then choose similar stories.
Choose the proper time to upload Instagram stories.
Use stickers, GIFs, texts and other tools to make your story interesting.
Brand your Instagram story videos
How to use Instagram Live Videos?
Instagram live videos are a great way to engage the audience and interact with them.
The length that Instagram allows for Live is a maximum of 60 minutes.
You can use the Instagram live option to launch new products or to give a preview.
Instagram Live is also used for promoting a product leading to high sales. Usually, influential people like the brand ambassador or a celebrity collaborates with the brand to make this work.
One can also collect emails by making a form where people submit questions that will be answered on the live session.
How to make great Instagram Live videos?
Prepare before coming live on Instagram by jotting down some questions and answers that you think will be asked by viewers.
Keep them in front of you so that you can immediately answer with facts.
Do not forget to promote your live session on Instagram before going Live. This can help your followers to stay informed and watch your Live on time.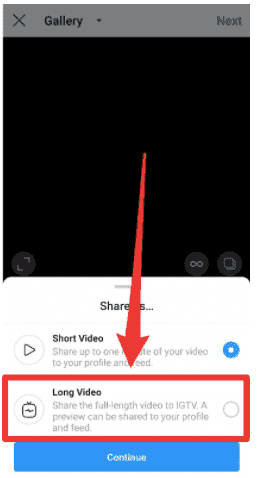 How to create and use IGTV videos?
First of all, the video format is MP4. The length of the video ranges from 15 seconds to 10 minutes and 60 minutes for larger and verified accounts.
Create your IGTV channel
Upload your first video to IGTV.
Tap on the '+' on the right to add new videos on IGTV.
You can either choose the vertical or horizontal format videos from your album.
Add a description as you do for YouTube videos.
Put relevant keywords for the IGTV video description.
Adding links in your description to link to your product website.
A suitable cover photo for the IGTV video is a must as it will show up on the channel.
You can also share a preview of the IGTV video to your Instagram feed with an IGTV icon in the video preview. It will come up in your followers feed and they will be able to see your IGTV video.
The preview video will copy the description and caption but the links will not be effective.
Also, share your IGTV on your Instagram story.
It is a lot like YouTube which is utilised by influencers and vloggers.
Check the IGTV analytics from time to time.