Executive Summary:
The world runs on data and analysis of every move on the internet to realize the areas of improvement.
With the technology of Instagram, you can analyze your Instagram metrics and improve your business growth.
The services of lightninglikes.com can get you, high-quality followers, effectively.
The universe of data and analytics is an unknown world to the general viewers and visitors on Instagram unless they understand how Instagram metrics work. However, if you are a brand, an influencer, or a business counting on Instagram to generate and convert the viewers into the audience, get ready to face the uncharted territory of Instagram Metrics about which you may not have an idea. Instagram metrics is an essential feature that should be analyzed by brands to bring significant growth to your brand or business.
There are several metrics on Instagram that you must look into for a better understanding of getting higher reach. lightninglikes.com helps you get an increased number of high-quality viewers. These are the metrics you must look through.
1. Reach of Your Brand
Brand performance on Instagram is measured based on an important metric called 'reach.'
Reach is an accurate reflection of your brand's growth.
The reach can expose the number of unique accounts viewing your posts and the amount of awareness and value you are gaining.
To increase the brand's reach and awareness, look for the post's metrics.
Analyze which post or story got the highest reach.
Look for the hashtags and call-to-action optimization you used to generate such engagement and reach.
Look for posts or stories that got lower reach and why.
2. The Number Of Times Your Post Got Saved
Instagram Saves is a new feature and the best tool to define the interests of your audience.
Users usually save posts that they want to view later for reference or interest in the particular product of your brand.
Instagram analyses these saves to help you post content that has increased retention.
You can look for a similar type of audience and show sponsored ads to them.
3. Sales
Marketing and business to drive real sales and conversions occur effectively on Instagram.
Instagram has built a lot of features to be utilized by brands to generate sales of products like Checkout, Shoppable stickers, Polls, Product Stickers, as well as Shoppable AR Filters.
With the addition of UTM parameters to the links of your products can help you track the sales of your products via Instagram as well as the number of conversions you have made.
Thus, not only traffic but also the number of sales can determine the exact metrics of your brand's growth.
The bio can have a clickable link, which is majorly advantageous as the first thing a viewer sees is the link when they check your brand's account on Instagram.
4. Rate of Engagement
The latest metric in 2020 to understand the growth of your brand on Instagram is comments.
Engagement rate is calculated by understanding how much the audience is responding and receptive related to the posts and stories of your brand when they comment, like, or share.
The general engagement calculation formula is- divide total likes and comments by your followers and multiply it by 100.
If the percentage is high, it means a large portion of people engages actively with your brand.
If it is low, you must look into other metrics and understand why your content is not engaging.
Even views are considered when calculating engagement.
5. Instagram Story Views
Post stories that hold the attention of your audience effectively and efficiently.
Look what kind of stories are receiving more viewers and at which point the views are decreasing.
You can analyze the impressions, follows, navigation, the number of people who went back, forward, and exited.
6. Best time to post
Understand the demographics of your audience and post at a time when everyone from all around the world can view your posts as well as stories.
Understand what time are your followers most likely to comment, like, and share your posts or stories.
Instagram Insights can help you track your followers' behavior and audience to find the best time to post something.
7. Growth
Keep an eye on the profile growth via Instagram Insights.
You always lose and gain followers every day, which is revealed on insights.
Look into why you lost and gained followers based on the content you posted.
If you posted something that led to a spike of unfollowing, you understand why unfollows happened.
Thus, this will help you post content that
boosts engagement and growth.
8. Traffic
Track your profile's growth and traffic.
Always post links that are trackable and helps you monitor sales and traffic on Instagram.
Your stories should also show traffic.
With Instagram Insights, you can analyze the traffic of each post.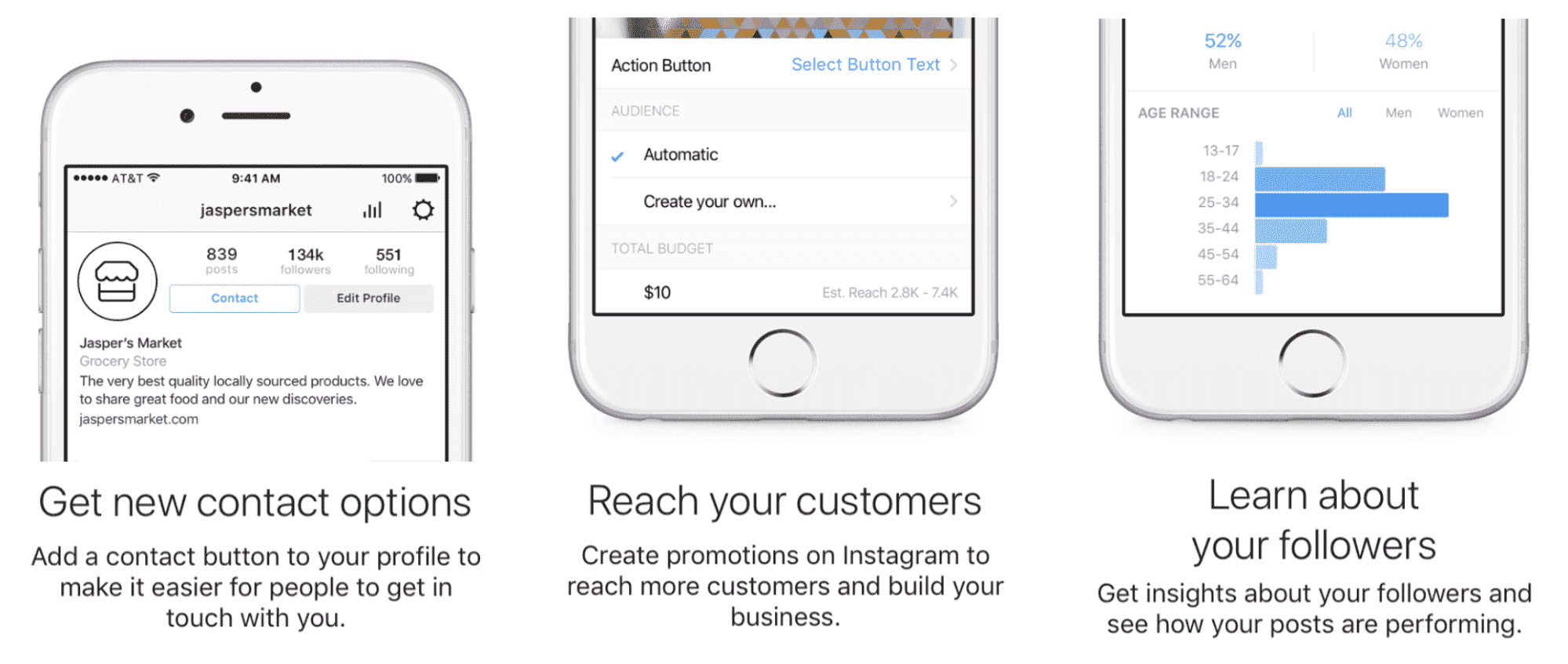 Thus, Instagram metrics are necessary to improve every aspect of your brand's reach, growth, engagement, traffic, etc. on Instagram.