Executive Summary:
With a loyal audience size on Instagram after using several tactics to increase following, there is a scope to monetize your Instagram account.
Create online courses to engage followers and build a relationship with them while generating revenue.
LigtningLikes.com has services that can get you, high-quality viewers and followers, on your Instagram.
Instagram has developed a platform for brands and individuals to not only influence but also generate revenue. The scope of making money out of Instagram is broad. Instagram has successfully invested in e-commerce features like monetizing one's Instagram. Instagram has set up virtual storefronts as well as allowing followers of fans to tip their favourite influencers. Today, creating an online course is the best way to engage with your followers and build a consistent relationship with them. There are several thoughts which should occur to you when you plan on monetizing your Instagram account. Therefore, here are the steps to monetize your Instagram account and make big bucks.
1. Understand 'Why' You Want to Monetize Your Instagram Account
Creating your first online course should involve thorough planning of pre-production costs.
Here is the point of time when you can decide and take time understanding the motive of your course as well as why you want to make this particular course.
The best way to examine this part is to create an intersection between the demand, the skills you can offer, as well as how your passion motivates you to do it.
Keep your passion as the first criterion to delve in. With a clear idea, you can go ahead and decide if you have the skills or not.
Your skills are essential for an Instagram course. If you are willing to create an Instagram course, it is in your duty to examine all the skills you have that can help you teach.
The last thing you focus upon is the demand in the market. Check if your passion and skills are aligning with the needs.
Check if people are willing to pay for such a course you have created or not.
Look for the market demand in the right places instead of everywhere.
The needs are sometimes unconventional. Stick till the end of this stage to look for the true motive.
2. Always Listen to Your Followers
With a fair idea about the motive and purpose of your course, you must now find out what your Instagram followers want to learn.
Keep doing your research on other platforms to get a fair idea.
Look at the inquiries being made commonly on Google.
If your blog has received similar questions, raise the issue and look into it to determine your course content.
Always ask your followers through posts, story polls stickers, question stickers, as well as surveys about what they want to learn and the questions they want to ask.
Aforementioned can give your course a series of structured topics that you will cover.
3. Get A Portion Of Your Course Content Published On Instagram
With the fair idea about the course and what the followers want, you must validate and test the course content to check if it appeals to the mass.
If you put your content out there, it is capable of generating revenue quicker when the people like it.
Course-related content on Instagram stories with See more option will produce an email list.
Exciting ways to test your course content are to host a free challenge after a mini-course.
Some illustrators are making big bucks with this tactic. They host a one-week mini-course and then conduct a challenge for all who have subscribed to them and stay connected through email.
These courses are useful in generating revenue once you create a community of learners posting their creation after learning.
You can also Pre-sell your course if people are willing to buy whatever you sell as information or educational path.
Another strategy can be to beta launch your course. That allows you to get genuine feedback as well as testimonials before you have finally launched the product.
A beta course is marketed at a discounted rate, which will lead to a lot of consumers opting for your route even before it is officially launched in full form.
4. Dissect Your Sales Funnel
In an attempt to monetize your Instagram account with an online course, you must use several strategies to ease your work.
Create a funnel for your followers.
At the top of the funnel, you aim to instill awareness in your followers that they need your course to get educated about a problem they are facing.
Build a trustworthy relationship with your followers at this stage to lead them to the next phase.
The middle section is where you instill in your followers that they all have the problem you are talking about and they need to look for a solution immediately.
Look for what your followers want or need and address those issues.
Create content after this stage that will lead your followers to get subscribed to your letters via email.
5. Promote Consistently
After developing a deep connection with your followers, you can expect your sales to shoot up.
Do not stop promoting with the help of several features on Instagram like Instagram live shopping, Earning tips with Instagram, Live Badges from your loyal fans, etc.
Keep posting and going live on Instagram to educate your followers about your course as it is advantageous to them.
Keep tagging and posting reviews and testimonials about your course by users.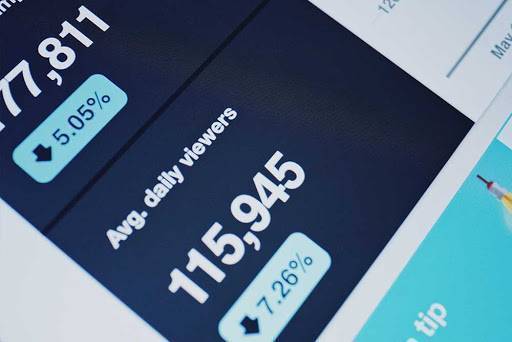 Thus, with these tips to monetize Instagram account as well as creating an online course, you can generate high revenue. Maintain a benefiting and trustworthy relationship with your followers and involve them in activities to help them improve as well as encouraging them to subscribe to your course.