Executive Summary:
Holidays are what people look forward to all year to spend the best time of their lives. It is also the time when people splurge all their money to buy products. This is the time when the eCommerce industry derives a lot of revenue online as people go on a shopping spree with happy hearts. Thus, no matter what the occasion is, you need the necessary strategy to build your business online during the holiday-months.
1. Come Up With A Hashtag, Promotion, Special Product, Or A Deal
Just like making a limited line of products for Black Friday is a crowd puller, deals and promotions also is a great marketing technique.
Making an exclusive line of products available during holidays or offering them at a 40% off deal makes the demand for the product higher than usual.
The idea is to promote it throughout the holiday season. Therefore, you will put all of it together and associate your brand with a hashtag that creates awareness.
It may be on the lines of CSR activities or promoting your employees as a part of your brand's identity.
Including the family members of the employees is a great idea to build your brand identity online through a hashtag that sums up the idea.
2. Brand the Holiday Marketing Campaign
People on a shopping spree are found during the holiday season buying gifts the most.
Focusing on this point, build the brand along this line
Choosing the right color palette is the key.
Have consistent images, fonts, colors in your website, emails, packaging as well as social media channels.
Include the special holiday campaign hashtags.
3. Have a Social Media Content Calendar to mark out the Holiday Marketing Campaign
To avoid getting puzzled with your schedule, make a Social Media Content Calendar. There are steps for that:
Create your own content for holidays so that you have stock photos for all the products or services ready at the time of uploading. Keep under your sleeve several Holiday-themed Instagram stories recorded too.
Curate all your social media content to pull in more and more audience.
Social media graphics and design to pump up the pictures with minimalistic texts like the dates through which the offer is valid. This type of promotion is bold but it easily catches the eye.
Schedule your social media posts by using an application that allows you to see them in the grid layout. Color sequencing of your posts here is a must so that when you upload them it looks organized.
Creating a Snapchat filter for your brand is a great way to increase audience online.
4. Optimise the Sales Funnel
Look back at the annual report of sales of the previous year. Analyze how many products were bought online and assume the expected growth in online shopping.
If you offer free shipping, most of your consumers will opt for that.
But to decide when you can offer free shipping, you shall calculate the number of abandoned carts, find out its average price and then consider to minimize the free shipping amount.
If you offer free shipping, post it boldly online. It pulls in a lot of consumers when they read FREE SHIPPING on a social media post on Instagram.
5. An effective Advertising and PR Planning
Your brand won't be a brand without the help of its exposure to a newer audience.
Instagram is the appropriate platform to promote your brand to a new audience.
To grow your Instagram page, you need to get views for a product video or an ad for your brand online.
Whilst people watch stories, your ad should pop up, you can buy views at a lightning speed with the lightninglikes.com
Opt for influencers to use your product and upload reviews faster. Their PR skills can be utilized this way to build followers.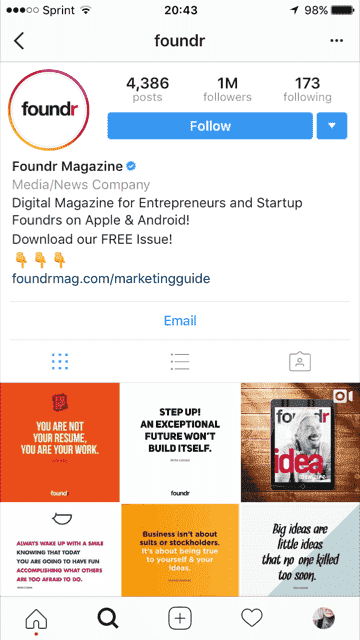 Therefore, nothing can stop you from creating kickstart marketing content this holiday season according to your brand identity and preferences.