Last Updated on June 3, 2023 by Val Razo
Are you struggling with Instagram Reels drafts? You're not alone. Many users find it challenging to create, edit, and share their draft Reel on Instagram. But don't worry, we've got you covered. In this guide, we'll walk you through the entire process, from creating your first draft to editing it to perfection and finally sharing it with your followers. Get ready to become an Instagram Reels drafts expert!
Creating a Draft Reel on Instagram
Once you know the steps, creating a draft Reel on Instagram is a breeze. First, open your Instagram account and navigate to the Reels tab. Here, you'll find the option to create a new Reel. Start recording your video or upload a pre-recorded one from your gallery. Once you're satisfied with your video, instead of hitting 'Share', tap on 'Save as Draft'. Voila! Your Reel is now saved as a draft, and you can return to it anytime.
Remember the first time I tried creating a Reel? I was in the middle of recording when my phone rang. I was worried that I'd lose all my progress, but then I discovered the 'Save as Draft' option. It was a lifesaver! I was able to take my call and return to my Reel later without losing any of my work.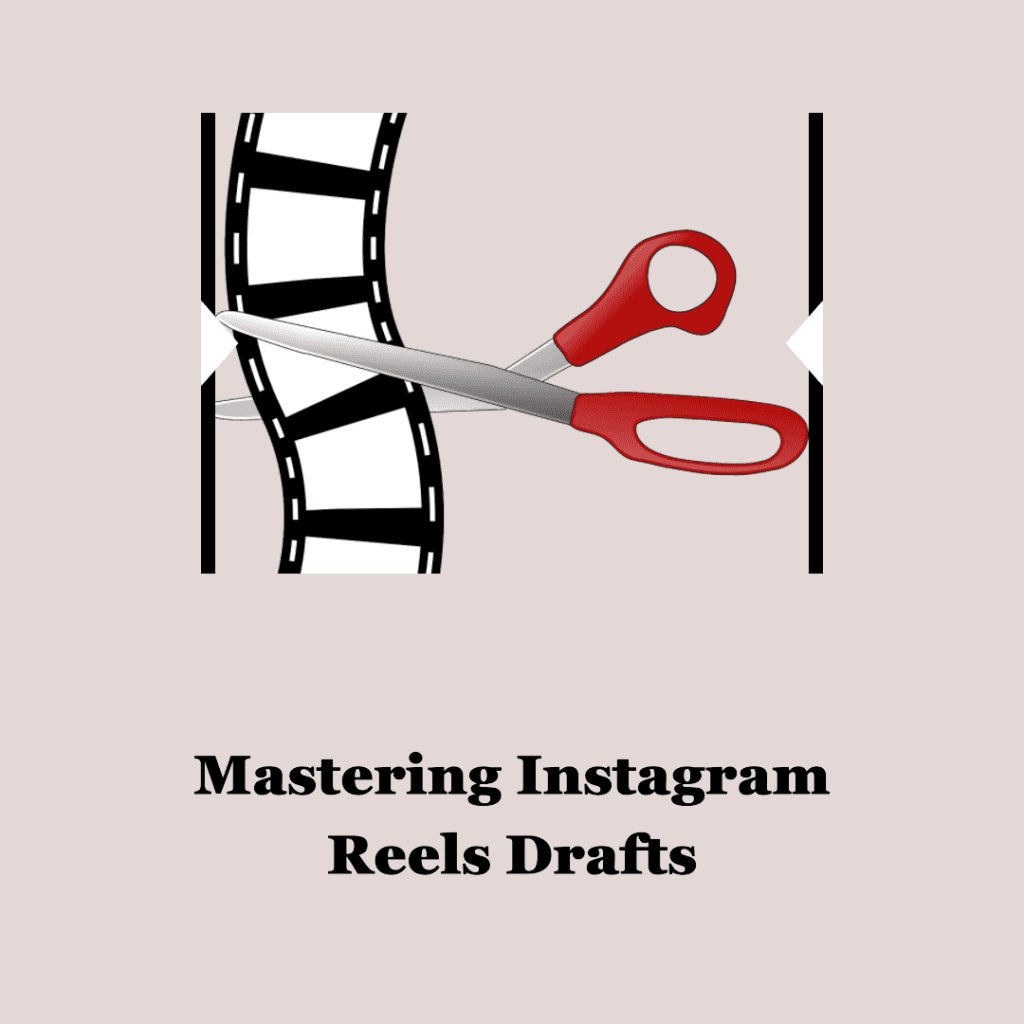 Finding and Checking Reel Drafts on Instagram
Now that you've saved your Reel as a draft, you might be wondering how to find it. Here's how: Go to your Instagram profile and tap on the Reels tab. You'll see a section labeled 'Drafts' at the front. All your saved draft Reels are stored here for easy access.
But what if you want to review your draft before posting it? No problem. Just tap on the draft you want to review, and it'll open up in the Reels editor. Here, you can watch your draft, make any necessary edits, or even delete it if you're not happy with it.
Did you know that in 2023, Instagram made finding and using draft reels even easier? They updated their interface to make the drafts section more prominent, making it quicker and easier for users to find their saved drafts.
According to a 2023 study by Sprout Social, using drafts effectively can increase your Instagram engagement rate by up to 22%! So, it's worth taking the time to perfect your Reels before posting them.
Editing Instagram Reel Draft
So, you've created a draft Reel, but it's not quite perfect yet. No worries, Instagram has got you covered with a range of editing options. To edit a saved draft Reel, go to your drafts, select the one you want to edit, and you'll be taken to the editing screen. You can trim your video, add filters, or even change the music here. Once you're happy with your edits, you can save it back to your drafts or publish it for all to see.
Remember when I mentioned that phone call that interrupted my Reel recording? When I returned to my draft, I realized that the last part of the video was a bit shaky. Thanks to Instagram's editing options, I was able to trim that part out and even added a cool filter to make my Reel pop. It's safe to say that the 'Save as Draft' and 'Edit' features saved my day!
Choosing the Right App to Edit and Polish Your Saved Instagram Reel Drafts
Looking to polish your saved draft reels on Instagram? You're in luck! There are numerous apps available that can help you refine your Instagram Reels and take them to the next level:
Canva: This graphic design app is an influencer's best friend, allowing you to create professional-grade graphics, including those for Insta Reels.
InShot: This video editing app lets you tap into your creativity. It's perfect for creating and editing Reels, offering features like video trimming, splitting, and the ability to add music.
VSCO: This photo and video editing app offers advanced tools, including filters and adjustments for brightness and contrast, to make your Reels stand out.
Adobe Premiere Rush: Designed for creators on the go, this video editing app lets you create and edit video content quickly and easily.
Lightroom: This app offers advanced editing tools for both photos and videos. It's perfect for adjusting exposure, color, and more to create stunning Reels.
When you're ready to post your polished Reel, go to your Instagram app, select "Reels", find your saved draft, and tap on "Publish". Remember, your drafts are saved in Instagram, so you can always come back to them later if you're not ready to post.
Choosing the right app to edit your saved draft reels depends on your specific needs. Consider factors like ease of use, cost, and the availability of features such as adding music or filters. So, whether you're a gaming enthusiast, a short video lover, or someone with a degree in computer science, there's an app out there for you to create beautiful Reels. Happy creating!
Adding Music or Audio to Reel Drafts
One of the best parts about Instagram Reels is the ability to add music or custom audio. It can really make your Reels stand out and engage your audience. To add music to your draft Reel, open the draft in the Reels editor and tap on the 'Music' icon. You'll be taken to the Instagram music library where you can browse and select your desired track. Once you've chosen your music, you can adjust the starting point and duration to fit your Reel perfectly.
I remember when I was creating a Reel for my friend's birthday. I had the perfect video but couldn't find the right song in my phone's gallery. That's when I discovered Instagram's music library. It was like a treasure trove of tracks! I found the perfect birthday song to go with my video, and my friend absolutely loved the Reel!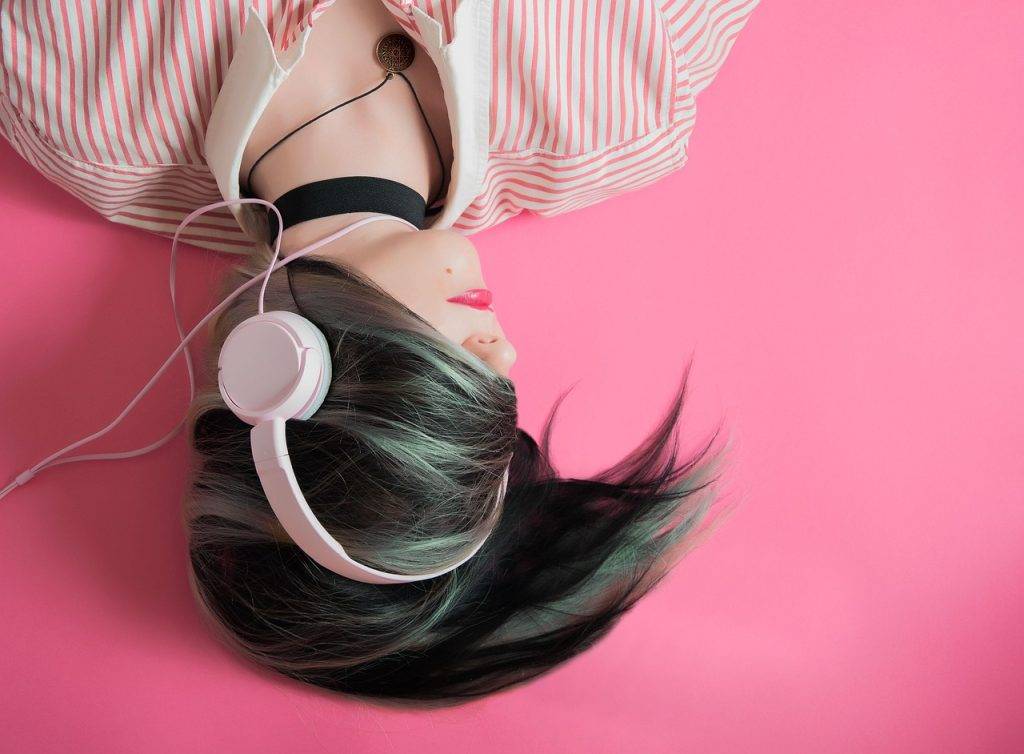 Posting Draft Reels on Instagram
Once you're happy with your draft Reel, it's time to share it with the world. Posting your draft Reel on Instagram is as simple as a few taps. Open your draft, make any final edits, and then tap on the 'Share' button. You'll be taken to the share screen where you can add a caption, hashtags, and even choose where you want your Reel to be visible. Once you're done, hit 'Share' again, and your Reel will be live on Instagram!
According to a 2023 study by Sprout Social, Instagram Reels have an average engagement rate of 19.5%. So, by posting your carefully crafted Reels, you're likely to see a boost in your engagement rates.
Saving Draft Reels in Gallery or Camera
Did you know you can save your draft Reels in your gallery or camera roll without posting them on Instagram? This is a great feature if you want to keep a copy of your Reel for yourself or share it on other platforms. To download a draft Reel, open the draft in the Reels editor, tap on the 'Save' button, and choose 'Save Video'. Your draft Reel will be downloaded to your phone's gallery or camera roll.
I once created a hilarious Reel of my dog chasing his tail. I wanted to share it with my family who aren't on Instagram, so I saved the draft Reel to my phone's gallery and was able to share it with them directly. They loved it!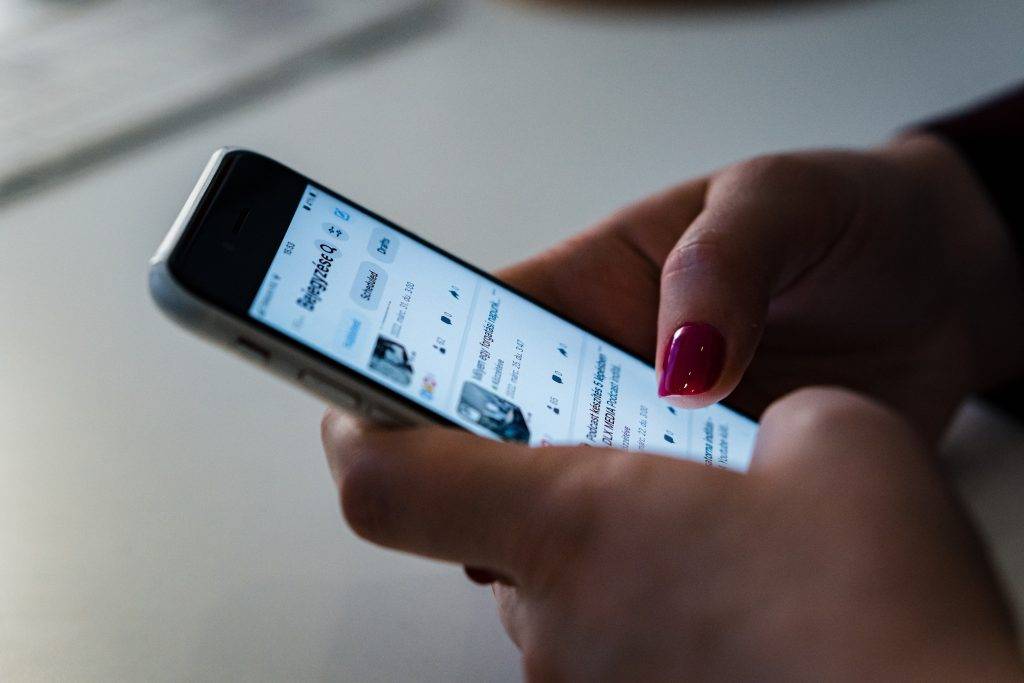 Troubleshooting: Why do Draft Reels Disappear
Sometimes, you might find that your draft Reels disappear from your drafts folder. This can be frustrating, especially if you've spent a lot of time creating them. But don't worry, there are solutions to this common problem. One reason could be that you've logged out of your Instagram account or uninstalled the app. To avoid losing your drafts, make sure to stay logged in and avoid uninstalling the app.
In 2023, Instagram also introduced a new feature that automatically saves your drafts to the cloud, so even if you switch devices, you can still access your drafts. This has been a game-changer for many users, including me. I remember when I switched phones last year, I was worried I'd lose all my drafts, but thanks to this feature, I was able to access all my drafts on my new phone!
Conclusion
According to a case study by Plann, Instagram reels have many more advertising capabilities than TikTok, so it just seems fitting that Instagram also offers a bonuses program where creators can earn money from their reels. Incentives have consistently proven successful at getting people on the app, especially for gen Z creators looking at multiple income streams.
Gaining a deep understanding of Instagram Reels drafts can truly revolutionize your Instagram journey. Whether you're an influencer striving to streamline your content creation process, or an everyday Instagram user aiming to maximize your enjoyment of the platform, mastering the art of creating, editing, saving, and publishing draft Reels is absolutely essential.
By learning how to find your drafts, tap on the "save" button, utilize the "edit" and "reels" features, and select "drafts", you'll discover that a draft is a great feature that can significantly enhance your Instagram experience. Whether you want to post immediately or save your creations for later, the feature to save your work as drafts gives you the flexibility you need.
Creating reels and producing draft reel videos has never been easier. Whether you want to publish your work immediately or save it for later, the choice is yours. And remember, even if you've already created a reel, you can always go back and edit it to perfection.
So, don't let the fear of the unknown hold you back. Start exploring the world of Instagram Reels drafts today.
Frequently Asked Questions
How can I access my saved Reel drafts on Instagram?
To access your saved Reel drafts on Instagram, open the app and tap on the "reels" icon at the screen's bottom left corner. Then, select "drafts" located at the button in the top right corner of the screen.
Can I use draft Reels on Instagram?
Yes, you can use draft Reels on Instagram. Once you have finished editing or making changes to your draft, you can share it with your followers normally.
How can I delete a Reel draft?
Open the app and go to your profile to delete a Reel draft. Then, tap on the draft that you want to delete. Once you open it, tap on the "edit" button at the screen's bottom right corner. Finally, tap on the "delete" button at the screen's bottom right corner.
What are the editing options available for Reel drafts on Instagram?
Instagram provides a range of editing options to create beautiful Reels, including adding music, stickers, effects, and changing the speed of the video clip.
Can I save my Reel drafts on another device?
Yes, you can save your Reel drafts on another device. However, make sure you have installed the Instagram app, and you are logged in to your account.
Are Reel drafts saved in my Instagram profile visible to my followers?
No, drafts saved in your Instagram profile are not visible to your followers unless you decide to share a Reel from your saved drafts.
Is the Reel draft feature available for both Android and iPhone users?
The Reel draft feature is available for Android and iPhone users with the Instagram app installed on their smartphone.
Author Bio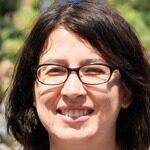 Val Razo
Val Razo is a skilled professional in the field of Instagram Marketing. With over five years of experience as a freelance Social Media Marketing consultant, Val has assisted numerous small and medium-sized businesses in achieving their goals.