Executive Summary: 
How changes in Instagram have affected the trend and manner in which people upload posts
Finding the right aspect ratios for your pics or videos depending on your need
Discussing the patterns and differences in various aspect ratios
The original Instagram was just too easy. To show people fascinating stuff you came across, you did not have many options like today. Instead of posts, stories, videos, and IGTV videos like today, all that existed was the option to publish photos from your account and even in that, you had a single size option. If the IG's cropping mechanism made the post, worthy enough then you could very well upload it with the right caption and hashtags and in the reverse scenario you had to drop the idea.
But with latest updates and features, you have a variety of means to publish fascinating content and in the size that suits your post the best, which is easier said than done. Cropping and resizing your post manually may seem like an option but it is too much labor and to help you out, we come up with a guide for you to resize your images/videos to the right dimension for the perfect fit.
UNDERSTANDING HOW INSTAGRAM SIZES AND ASPECT RATIOS WORK
Before understanding how image resizing works on Instagram, it is important that you first understand what effect it has on the original. Instagram by default allows you to upload posts in a quality anywhere between 320p and 1080p. If the image quality is less than 320 pixels, then it is enlarged to 320 pixels and if it is larger than 1080 pixels, then it is compressed to 1080 pixels. So it is always suggested that you choose a high-quality image for enlarging images as it tears up the pixels and brings about noticeable blurring in the image whereas compressing images has no visible difference. However, don't try and upload ultra HD images for their resizing makes the image a lot worse.
Now let's discuss aspect ratio. As the name suggests, it is some kind of a ratio where the first digit is indicative of width and the second digit represents height. These numbers that we just discussed are all related to width i.e. the range of 320-1080px is the range of the width of the image you are trying to upload and the numbers by which the image was enlarged/compressed (width-wise), the same numbers are used to accordingly adjust your Instagram photo size.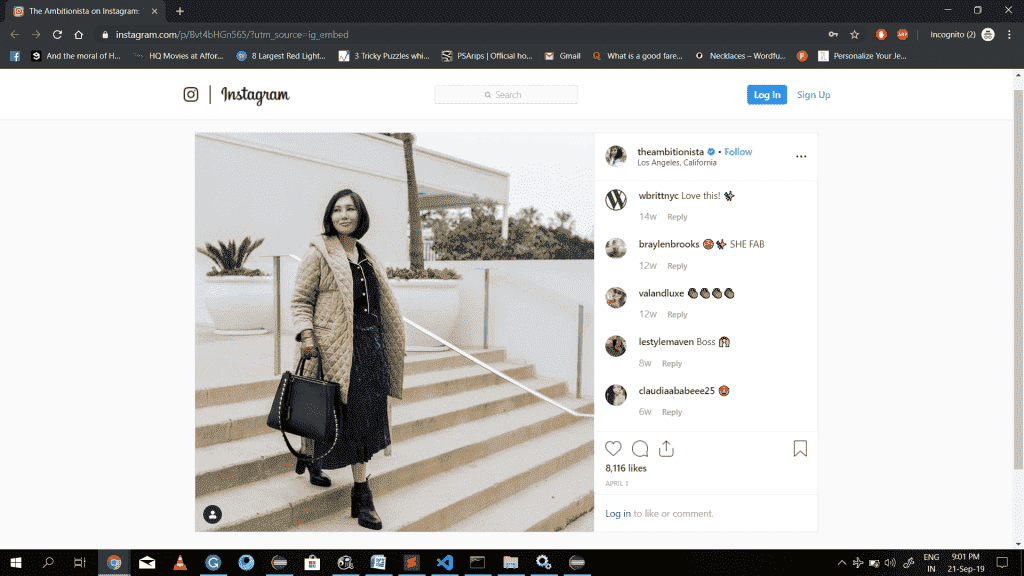 For example, the following picture was originally 1080px by 1080px and after resizing, it came down to 600px by 600px:
THE RIGHT PHOTO ASPECT RATIOS
Portrait pictures are the easiest to fit on Instagram provided their aspect ratio is right, otherwise Instagram will probably cut out parts of it and remove the 'flawless' aspect of it. The ideal aspect ratio for portrait images is 4:5 with an approximate size of 1080px by 1350px. Any aspect ratio bigger than this, such as 4:6 or 9:16 is bound to be clipped off.
Landscape images are quite tricky to fit on the Instagram screen, but a lot of experimentation have shown us that an aspect ratio of 1.91:1 is the perfect ratio for the best fitting of images without a border. An aspect ratio of 16:9 is also pretty good, but you should go with it only if you are looking for a black border around your post. For example, look at the following 2 posts of Luis Suarez-
The image on the left has black borders because its aspect ratio is larger (16:9) than the ideal ratio, whereas the one on the right is a pure 1.91:1 image and fits perfectly.
Interested in choosing the right photo size for your Instagram Posts, checkout our Instagram Services Now!