Executive Summary:
Discussing approximate time slots for you to upload IG posts for maximum views
Using Instagram Insights to get an idea of when your followers are most active
Promoting your business by bringing it in the spotlight of maximum people
As an individual or as a business owner you come across a variety of interesting stuff on a daily basis that you feel like you could or rather you should show to the network of people that you know be it in the form of a post or the latest feature of Instagram stories. But the same should be done during a timeframe during which you can get the maximum viewership. For normal people, the timing does not matter much but if you have a business page on Instagram or if you are a trendsetter or an influencer (basically someone with an impact on your followers), then you need to curate this timeframe very precisely because your followers are divided not just culturally but geographically too and so before posting something of substance, you need to keep in mind the time of every place where you are impactful for maximum viewership and engagement on your posts.
Best time slots to post on Instagram

In its subsequent updates, Instagram removed the feature where it used to show the engagement of your posts to your followers in the 'Your activity' button in the profile section.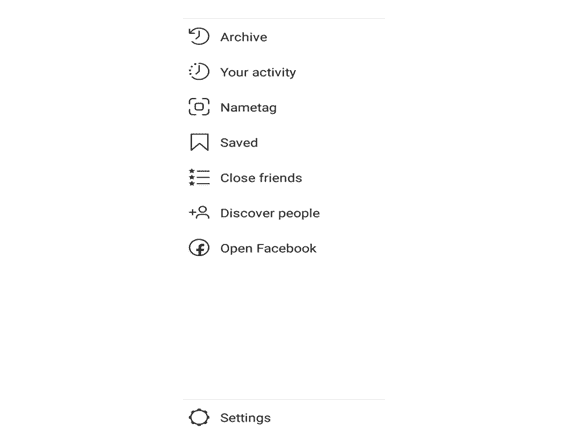 But now with the feature gone, you need to take help of third-party apps and sites to beat the changes in the algorithms used by Instagram and find the personalized time that acts as the best time to post on Instagram for you. Analysis of various posts in various time zones spanning followers from even more varying time zones has revealed that the best times to post on Instagram for every day of the week:
Monday 4 PM, 8 PM, 8 AM IST
Tuesday 12 PM, 2 PM, 7 PM IST
Wednesday 5 PM, 6 PM, 9 AM IST
Thursday 7 PM, 10 AM, 5 AM IST
Friday 3 PM, 11 PM, 1 AM IST
Saturday 9 PM, 5 AM, 6 AM IST
Sunday 5 PM, 6 PM, 2 AM IST
Finding the best time for you

The aforementioned times are a generalized finding from thousands of accounts and millions of followers and the chances that they apply to your account too are minimal and so to get the right idea of the perfect time slots for you, you need to seek out professional marketing platforms to do their magic and provide you with the maximum interaction with your followers. However, if you do not wish to shell out money just for the insights, then you have an alternative too. Although it is not quite as effective and insightful as the information generated by marketers, it is enough to get you started at the very least.
To use this feature, you need to have a business account on Instagram instead of a regular account after which you can access your insight data using the same methodology as discussed above. Instagram Insights provides key and detailed information on when your followers are most active, what kind of content and posts garnered the most views, what kind of posts allowed for the maximum people in the community to share or discuss your content, etc. Through these insights, you can plan accordingly and venture off on your journey as a social media influencer.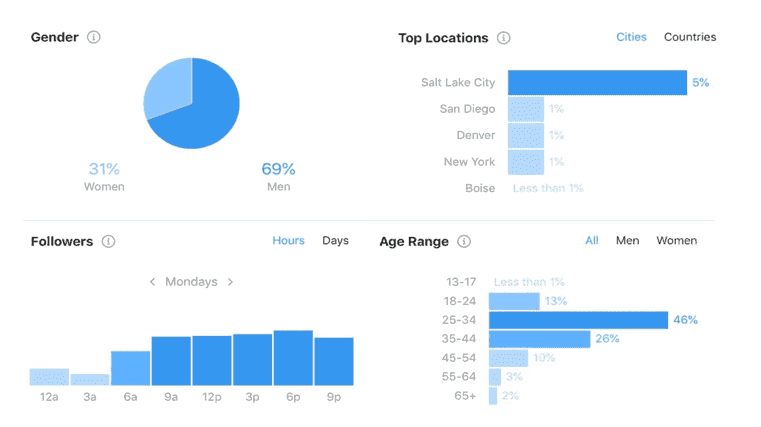 Using such graphs, you can find enough information to understand what your followers like and what they expect from you.
Interested in growing your Instagram, we offer quality & cheap Instagram Followers and Likes, check it out now!