Executive Summary:
The world today is all about gaining popularity on Instagram now. It has become such an essential factor in our lives now that people put in so much effort into what they post on the gram.
People are trying new and creative ways to gain popularity and building their brand on Instagram.
We will see how that can be achieved easily.
Are you struggling to become famous on Instagram? Well, worry no more. There are a whole bunch of ways to help build your brand quickly.  Whether you are looking for giving your account a boost, or are thinking of creating a new account focused just on creating a brand, separate from your account, you can be sure to achieve that with the help of a few simple methods.
1. Planning your brand:
 First things first, you need to plan what you want to showcase on your Instagram account.
Is it your life? Your talent? Do you want to be a lifestyle influencer or a Foodie or a Fitness Influencer? Or maybe show people your art, dance or cooking skills?
Decide what you want to showcase and plan what kind of vibe you are going for.
You can change what kind of posts you want to put up, and it is essential to evolve as you grow, but you need to decide at the beginning what you want to put forward.
2. Tell your Story
Make some of your posts about how your account came to being. What led you to make this account and how you went ahead with it.
Describe your struggles and achievements. Tell your audience why you created your brand and what you aim to achieve with it.
Even you need to remember this so that you can stay true to your aesthetic.
3. Maintaining Consistency:
The next thing is to be consistent in posting. It would help if you made a schedule as to when you want to post. Posting regularly and consistently would help you in maintaining quality in your posts, if you post randomly, you may end up feeling that you haven't posted in a while and then hurriedly post something just for the sake of it.
You need to make sure that you put conscious efforts into all of your posts to maintain your standards and showcase your brand in the best light. This is so important. You need to maintain and better the quality of your posts as your reach grows. People want to see your posts getting better.
4. Collaborations:
Collaborate with other more popular Instagrammers who share the same or similar content as you so that their followers can see your talent and follow you as well. Collaborations are a smart way to reach a larger audience and familiarise yourself.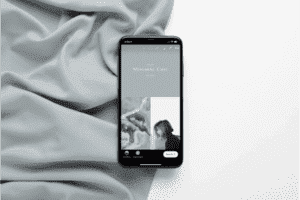 5. Hiring Experts:
While it is important to stay authentic to your brand, you need to remember that your ultimate aim is to build your brand and eventually turn it into a business. If you are passionate about it, but are unable to be as creative or not getting your desired results, it can be wise to hire some experts.
Take help from friends, or if you are ready to invest in it, you can take help from websites to help you gain followers, shares, and even likes on your posts.
To know how you can get that done, visit here. You can even see the various plans and their benefits. You can choose which plan to purchase.
Building your brand on Instagram is a time taking process. It would help if you kept in mind that while there are options that you can pursue to get a little push, you also need to put in consistent efforts to get where you want to be. But when you start getting the results you desired, all your efforts will be worth it. There always are alternative methods to get help in popularizing Instagram Brands, and a whole lot of people do pursue them. If you invest in them, it will surely yield results.