Executive Summary:
 Instagram stories ads have massive reach and aids in targeting newer audiences.
Video, still images to carousel format is allowed for Instagram stories ads.
Nine strategic tips for creating Instagram stories ads that convert.
Instagram stories ads are the perfect ticket to boosting brand awareness, generating higher sales, and gaining more followers. The right balance can enable businesses to implement Instagram stories ads to march their way ahead in the competition.
The likes and shares aids in the growing popularity of profiles from garnering more followers to likes.  https://lightninglikes.com/buy-instagram-followers/#buy-carousel offers some of the most hassle-free options of garnering more followers.
The 400 million-plus people browsing through Instagram stories each day makes it stand out from the rest. The most-watched stories include that of brands and businesses.
Hence marketing strategy must capitalize on tapping into the Instagram stories ads and building their growth and success story. This article focuses on the creation of Instagram stories ads that convert.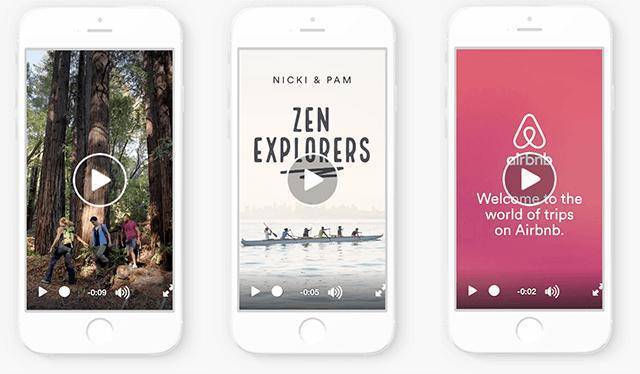 Why run Instagram Stories Ads
Instagram stories ads have a massive reach targeting newer audiences.
The business, and the products in line with an already engaged audience.
Instagram stories have higher engagement rates. Wherein every one in five-story has users shooting messages.
Instagram stories ads enable one to be creative with the marketing strategy.
Instagram Story Ad Formats
Video – Instagram boasts of video ads that last up to 15 seconds. Created through Ads Manager or Facebook's Creative Hub.
Photo – Still image ads playing on for 5 seconds can be created through Creative Hub or Facebook Ads.
Carousel – Carousel ads are a combination of 3 pieces of content in a single ad from videos to photos.
To learn from scratch, one must follow the nine different tips to work on the best Instagram Story Ad:
Experimentation is the Key
Navigating through social media being at the tip of a finger, the attention span is slowly getting shorter by the day.
The key to holding our attention is not through still images.
But incorporating video ads into Instagram stories ad campaigns. The first 3 seconds need to be defining and eye-catchy.
A short and brief message for Stories Ads
The stories ads must be to the point.
A punchy tagline is effective for Instagram stories ad that converts.
Brand Logo
Adding on a brand logo to Instagram stories ad aids in improving brand awareness.
Thereby reaching newer audiences.
Instagram Aesthetics
Instagram stories ads must fit in seamlessly with the brand's aesthetics.
This aids in user engagement and increasing brand recognition.
Including a lot of imagery and typography helps.
Polishing might often not work for Instagram stories ads.
Instagram stories ads must be more realistic and authentic.
Too much refining and polishing and pouring of blood, sweat, and budget might not tend to be a success.
Video pop-ups that are too glazy might come across as a commercial ad.
Instagram Stories Ads must include Call-to-Action (CTA)
Instagram stories ads must create a sense of urgency through its content.
One that creates a purchasing impulse.
Owing to exclusive offers or limited period deals in the offing.
This forces users to click on the swipe option and visit the company website.
Strategic Positioning
Instagram stories, ads, and sponsored posts make users wary.
Contexts or graphics must be placed right in the middle of the screen or closer to the swipe-up link to draw attention away from sponsored post tag.
Usage of Carousel Format
A 15-second video or still image cannot include everything that one has to say.
This directs the need for a carousel format ad. That allows storytelling in a sequenced format bundling up three images or three videos spanning 15 seconds.
This allows users to tap, swipe backward and forwards, and play and pause accordingly, making it more engaging.
Adding Music to Instagram stories ads
Adding music or voice-overs makes Instagram stories ads more engaging.
Conclusion
Instagram stories ads are quick and easy and aids in giving your Instagram profile the needed edge. Thus, catapulting the growth and business sales.