Executive Summary:
Feasibility of usage of PC or MAC to post on Instagram
Tips to use PC or MAC to post
Use of Later to schedule posts
Role of LightningLikes in gaining more followers and likes
This is the era of the internet. We all belong to a generation where social media has taken over our very being. In business, there are various marketing techniques deployed. One of them is social media marketing. Social media also plays a great role in maintaining healthy friendships and good relations with many people. There are sites like Instagram which enable these services. On Instagram, people can have their accounts and post stuff which they wish to showcase to the world comprising of their followers. A myth about Instagram says that one can post on Instagram only through a mobile device. Turning it untrue is the fact that one can also use PC or MAC to upload posts on Instagram.
1. Tips to Post Using PC or MAC
There are several ways and tips suggested by various social media experts to upload posts on Instagram using a PC or MAC. Some of them are listed below.
Using an Instagram scheduler to post:
It has been observed in various surveys that the accounts from which stuff is posted using PC or MAC are mostly business accounts. These are the people who target their audience for social media marketing.
They generally post a lot of information and it is almost impossible to post all of it at that precise time when needed. This is where Instagram schedulers come to play.
With the recent API change in Instagram, these scheduling apps get synchronized with Instagram and post through the user's account. They have the ability to post a single picture or a video without the need of using push notifications.
Use of Later to post using PC or MAC:
Later is one of the best and most popular scheduling apps that can be used in synchronization with Instagram. It enables the users to post using a PC or MAC.
This app does the tasks of monitoring the workflow and posting pattern, tracking the analytics, generating a sales report and scheduling the posts.
Later can either work on the 'auto-post' mode or on the mode which prompts the user for push notification. The posts which are scheduled through 'Later' come with a prewritten caption.
2. Steps to Schedule Posts Using Later
Upload your content to Later:
First of all, you have to create the posts or the content to be posted on Instagram. Later has a media repository called its library. This facilitates gathering all the content in one single location.
You can upload, store and manage this content from any corner of the world with an internet connection. You can segregate this content using various labels. You can also make use of the hashtag search feature to find relevant posts on Instagram.
Schedule the posts:
You can begin scheduling your posts available in the media library. Later has a content calendar which can be managed on a weekly basis. You simply have to drag your posts to the desired time slot to post.
You can do this multiple times and create a media queue ready for posting. One of the most attractive features is Later's Best Time to Post. Later will calculate the top 7 best times to post and you can choose one of them.
Plan the Instagram feed:
Instagram is the new way of building up business through social media publicity. Hence, one needs to have a strong and compelling feed to attract maximum visitors.
By using Later's Visual Instagram Planner, it is easier to optimize your feed. You just have to drag and drop the posts on the planner. It gives you a virtual look of how your Instagram page will look after these posts are posted.
Auto-publishing the posts:
This is the latest update in the Instagram API which bestows business accounts with the auto-posting facility.
With PC or MAA, one can post a single photo or a video without the push notifications.
On personal accounts of Instagram, one can schedule posts and post them by the push notifications. 'Later' gives these facilities to the user to post without any fuss.
3. Why Gain Followers from LightningLikes?
Instagram is a game of popularity and likes. With the help of more followers, you can ace this game.
LightningLikes offers high quality followers to gain the maximum number of likes. One can buy these packages which are available at affordable prices.
These packages are customizable and can be molded according to the client's requirements. This enhances the reach of the owner's Instagram posts. You can get more information from https://lightninglikes.com/buy-instagram-views/.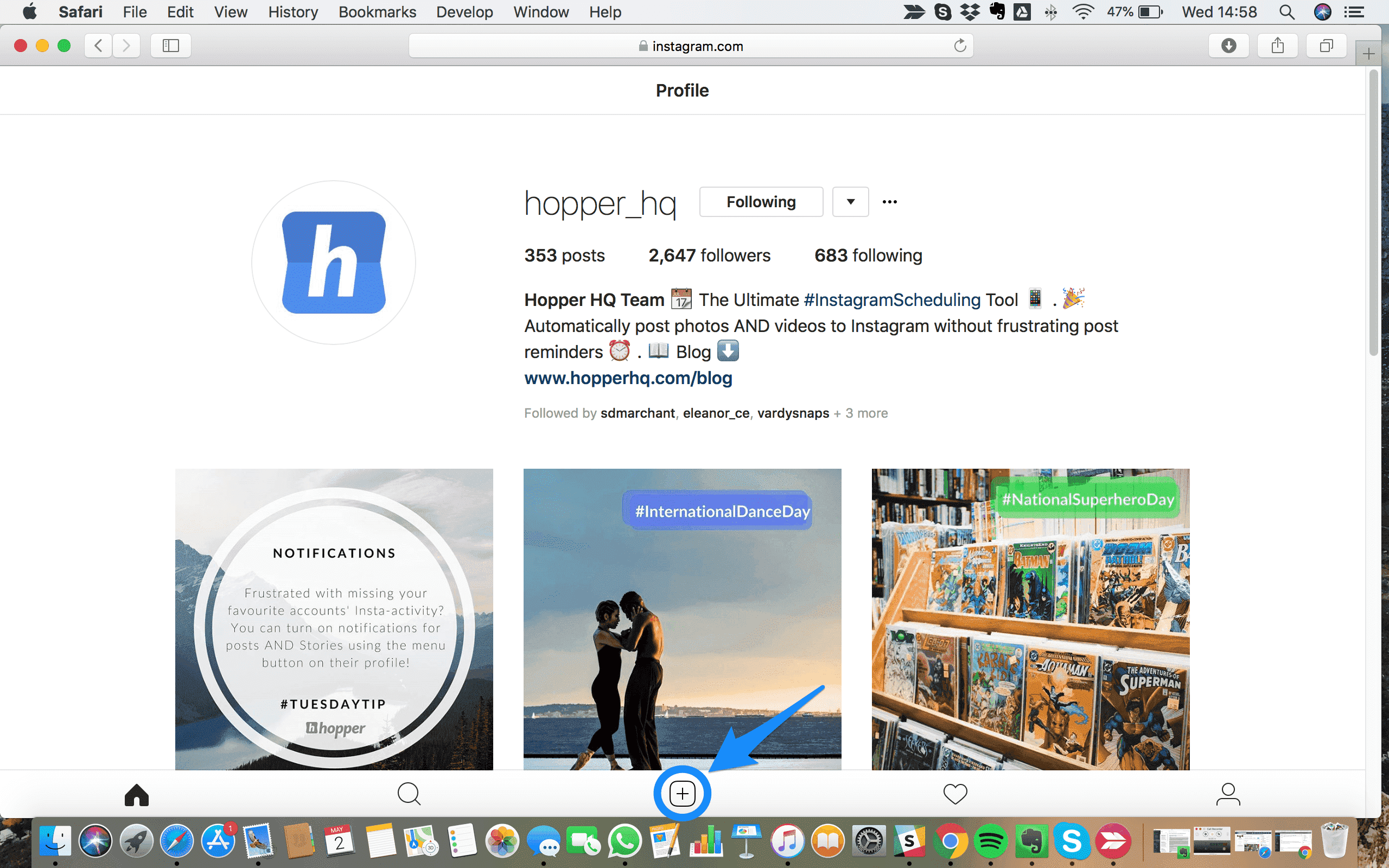 Conclusion
Instagram accounts can be accessed using a mobile phone, PC or MAC. There are some basic ways to post using PC or MAC which are described above.