Executive Summary:
A business or a brand keeps looking for Instagram influencers who properly suit the brand's image.
Look for Instagram Influencers using these tips to represent your brand's image suitably.
LightningLikes is the best place to get high-quality followers for your business.
Businesses on Instagram has to have the right kind of people to represent your business or brand among the mass. The world of the internet is not a place where your brand can be mechanical or lifeless. It needs to be as human as possible. Advertising alone does not pull in the excellent following of your brand; instead, the advertisement can only inform and make a place in the hearts of people but does not influence someone to buy or opt for your brand. Here is when you understand the need for Instagram influencers arises to help you get your brand humanized.
With the consumers getting advanced with the world's technical advancements, Instagram influencers can hit the right spots to drive sales of your brand. Usually, Instagram influencers are ordinary people who have a large following and can give the mass or followers become a trusted flag bearer of your products. With such influencers on Instagram, businesses need to step up their game and look for the best influencers who suit their brand's image. Here are the tips for finding the best Instagram influencers to represent your brand.
1. Understand why you need an influencer
There are millions of dollars being spent by businesses to get sponsored posts on Instagram.
Businesses know that Instagram is the boiling pot of viewers; a chance to sell the brand among the mass using proper influences apart from sponsored ads.
You must realize what outcome you desire for your brand before assigning someone as the influencer of your brand's products.
Always look into the demographics and metrics of the audience of the influencer before choosing them.
The objectives of your brand should be understood beforehand. Realize the nature of the selling point of your business.
If your business's goals align with the nature of the influencer, it will be an efficient and effective process; for example, if you are a brand that sells speakers, opt for Influencers who are sound engineers or musicians and have a similar fanbase/following.
With the right objectives of your brand identified, you can quickly look for an influencer who matches the criteria.
2. Look For The Right Fit, Not Audience Size
The hunt for the perfect influencer is like looking the last piece out of the puzzle to solve it.
Every brand has its objectives and goals that need to align with the story of the Instagram influencer.
The need to align the story of your brand and the influencer is only to make it seem authentic and not a forced collaboration. For example, if a dietician acts as an influencer for a fast-food chain, it will cause a clash of interests.
The aim is to cause the conversion of viewers into your customers.
Visually, the influencer must be explained in details about the exact way the collaboration will work.
The influencer's audience must be receptive to your brand's products through them in a manner that your product appears genuine and trustworthy.
3. Why Does The Audience Size Not Matter?
Instagram Influencers are generally deemed to be quite popular and have a considerable number of followers.
However, brands should understand that most consumers do not lead a lavish lifestyle and need to relate to the brand.
Thus, if your budget is not that high, you can always look for micro-influencers with less than 10,000 followers.
This move only brings your brand closer to the mass and captures more audience to be converted to customers of your brand.
Such influencers have a loyal following and can lead to better conversion.
This is also useful if you want to target a niche audience for your brand.
Micro-influencers also effectively engage with your brand to produce content related to your brand more often when you gift them products.
An influence with high following does lead to increased viewership, but not always does it lead to conversion.
4. Search for Authentic Engagement
Follower size, timing, as well as demographics play an essential role in determining the actual reach of an influencer's content as the likes they get on their posts are not always the actual reflection.
Audience engagement is a metric that cannot be accurately calculated.
Genuine engagement is necessary to reach real results.
Looking through the comments on an influencer's post will reveal the nature of engagement; check if the influencer is generating a stimulating topic and engaging with the audience.
This type of profile is ideal to become influencers of your brand as they can convert their viewers into your customers with conversation and persuasion.
5. Influencer Relationships are Meaningful and Essential
Brands should maintain a wonderful yet professional relationship with their influencers.
Since influencer marketing is an investment made by the brand, it should be worthy enough to help you communicate with the influencer and analyze the results of the collaboration.
The relationship-focused approach of collaboration is crucial to make the influencer feel like a part of the brand.
The influencer can take his or her dedication to another level when they post collaborative posts of your brand, going personal and how good your brand is.
A long term collaboration leads to fruitful results once you realize the power of conversions.
You can gently guide, give feedback and express gratitude towards your influencer to allow the collaboration to be a success, for example, which hashtags can he/she use to boost engagement.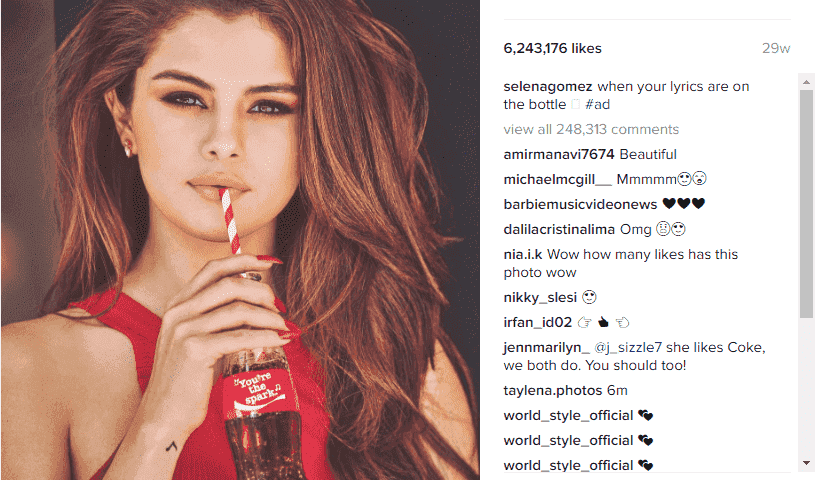 Thus, your Instagram Influencers will convert their viewers into your followers and loyal customers with these steps. Effective and efficient collaborations are powerful enough to reflect your brand's vision and benefits among the mass.